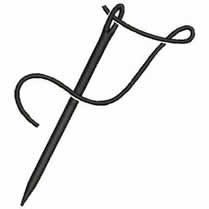 Classes are back in session!
This is our first installment of "things you want to learn", but not our last.
I know that summer is a little bit of an odd time for classes ~ either everyone has time or no one does! But I'm going ahead & setting these up for us. Hopefully they will fall at a time that appeals to you!
A few notes before you dive into the choices so far:
* Supplies are included in your class fee.
*If you generally use a portable magnifier, bring it with you.
* Class fee must be paid when you register & is not refundable. HOWEVER, you can use it for shop credit if you find you can't make the class.
* The minimum number of students is 4. At this point, we're capping classes at 6 for a couple reasons: 1) Covid is surging again & we don't want a large group in a small space sharing germs; 2) our space at the shop is such that we don't want too many people on top of each other. If we have less than that, we will contact you & we will refund your fee.
*For right now, we (at the shop) will be masking again. There are no rules/laws/guidelines concerning anything, but having had most of our coworkers with Covid within the last month, we know it is out there again & evidently more transmissable than ever, so we are erring on the side of safety.
Now, having said that about minimums & maximums, if you have a group of friends (minimum of 4 of you) who want to take a class, but the times/dates don't work for you, EMAIL ME! We'll arrange a time that works for you & I will be most happy to teach at that time.
To sign up for a class, just click on the date & it will take you to the page on the website (just like if you were ordering something!). Or you can give us a call at the shop, or stop in. We will send you an email confirmation if you register online.
Everything You Wanted to Know
$25.00
Thursday, August 4, 5:30PM ~ 8:00PM
OR
Sunday, August 7, 12 noon ~ 2:30PM
This is the class to take if you taught yourself to stitch, or you've been stitching a long time & you wonder if you're missing something, or you think there must be some secret no one has told you....
We'll quickly review basics & I'll give you reasons WHY for the very few "rules" there are. I'll show you an easy way to do French knots (yes you can ~ if I can, you can!). I'll help you learn how to figure out the size of your piece (without an app, Tracy!), and how to determine how big to cut it. I'll show you how to add beads to your piece. I'll show you how to personalize those wedding/baby samplers. I'll give you some guidelines for using overdyed fibers (& tell you when it's just ridiculous to use them!). I'll give you info on overdyed fabrics. We will do some hands on stuff, but there will be lots more yipyap. You can bring paper & pencil if you like, but I'll give you notes (also, no test at the end!!). Bring your questions!
STITCHING ON LINEN
$30.00
Thursday, August 11, 5:30PM ~ 8:00PM
Have you been wanting to learn how to stitch on linen, lugana, jobelan or any of the other single weave fabrics? YOU CAN DO IT! We'll stitch our Strawberry logo motif & you'll learn about counting threads, working up & over 2, hints & tricks, how to determine the size of your fabric, and more. Bring your cheater glasses or portable magnifier if you generally use one. We'll provide everything else!
CONSTRUCTING A BISCORNU
$30.00
Sunday, August 21, 12 noon ~ 2:30PM
Many of you have seen all the designs available for these pointed, tufted pincushions (including the one pictured below that we have at the shop!) & said, "Oh I could NEVER do that!". But you can! It's not difficult, just different. It is created from 2 stitched pieces that are enclosed with a square backstitch border ~ ie, 60 stitches by 60 stitches (or any number ~ they just have to be the same all the way around). Don't let this explanation confuse you ~ I'll give you all the info you need in class. You will get a class kit that creates a TSS biscornu, & includes fabric, fibers & directions, but IN CLASS we will be working on a practice piece (so any mistakes can be learned from & perfected before you go to your "real" piece!). Please sign up for this EARLY so that you can do a little "pre-stitching" (it's not a lot, really!).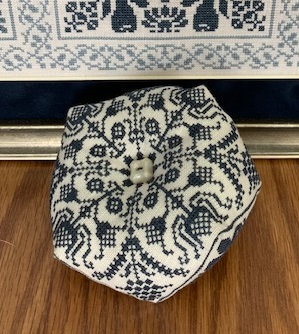 This is NOT the piece we will be doing in class, but after this class you will be capable of stitching & constructing this!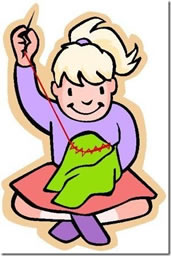 We do have more classes in the pipeline, but I wanted to get these first few out & on their way. Molly is planning a punchneedle class, I want to teach another of the beaded fobs from Fern Ridge, Therese will be teaching some finishing classes... If you have other requests, let me know!
Hugs & stitches ~
Beth & all the teachers at TSS