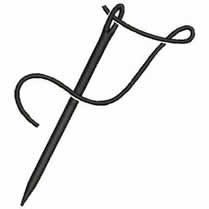 Classes are back in session!
This is our first installment of "things you want to learn", but not our last.
A few notes before you dive into the choices so far:
* Supplies are included in your class fee.
*If you generally use a portable magnifier, bring it with you.
* Class fee must be paid when you register & is not refundable. HOWEVER, you can use it for shop credit if you find you can't make the class.
* The minimum number of students is 4. If we have less than that, we will contact you & we will refund your fee.
* The maximum number will vary depending on the class.
Now, having said that about minimums & maximums, if you have a group of friends (minimum of 4 of you) who want to take a class, but the times/dates don't work for you, EMAIL ME! We'll arrange a time that works for you & I will be most happy to teach at that time.
To sign up for a class, just click on the date & it will take you to the page on the website (just like if you were ordering something!). Or you can give us a call at the shop, or stop in. We will send you an email confirmation if you register online.
ALL THESE CLASSES ARE FULL!
More are on the way.
Everything You Wanted to Know
$25.00
THURSDAY, OCT 10th, 6 ~ 8:30 PM
or SUNDAY, OCT 20th 11 AM ~ 1:30 PM
This is the class to take if you taught yourself to stitch, or you've been stitching a long time & you wonder if you're missing something, or you think there must be some secret no one has told you....
We'll quickly review basics & I'll give you reasons WHY for the very few "rules" there are. I'll show you an easy way to do French knots (yes you can ~ if I can, you can!). I'll help you learn how to figure out the size of your piece (without an app, Tracy!), and how to determine how big to cut it. I'll show you how to add beads to your piece. I'll show you how to personalize those wedding/baby samplers. I'll give you some guidelines for using overdyed fibers (& tell you when it's just ridiculous to use them!). I'll give you info on overdyed fabrics. We will do some hands on stuff, but there will be lots more yipyap. You can bring paper & pencil if you like, but I'll give you notes (also, no test at the end!!). Bring your questions!
STITCHING ON LINEN
$30.00
THURSDAY, OCT 17th, 6 ~ 8:30 PM
Have you been wanting to learn how to stitch on linen, lugana, jobelan or any of the other single weave fabrics? YOU CAN DO IT! We'll stitch our Strawberry logo motif & you'll learn about counting threads, working up & over 2, hints & tricks, how to determine the size of your fabric, and more. Bring your cheater glasses or portable magnifier if you generally use one. We'll provide everything else!
LITTLE LEARNING BAND SAMPLER
$95.00
TUESDAY, OCT 22nd, 5:30 ~ 8:30 PM
TUESDAY, OCT 29th, 5:30 ~ 8:30 PM
TUESDAY, NOV 5th, 5:30 ~ 8:30 PM
The perfect band sampler for autumn! There are specialty stitches galore & they are FUN to do! Really! It's only 32 stitches wide, so you don't have to stitch FOREVER.... Stitches to learn include: Queen stitch (not as bad as you think!), Smyrna cross, Ray stitch, Fancy Herringbone, Four-Sided stitch, Nun stitch, Cutwork & weaving, Rice stitch, Faggoting, Hemstitching and more. You will be able to completely finish this after the last class ~ the hemstitching actually finishes the sides of the bellpull & she tells you how to miter the bottom EASILY! We'll spend 3 weeks working on this ~ that way we don't have to rush thru it.
The only requirement is that you be comfortable stitching on linen (or lugana or jobelan); as long as you are comfortable stitching over 2 threads! We're going to stitch on 28ct instead of the 32ct that she used ~ I want you to be able to see the threads. If you use a portable magnifier, be sure to bring that (or wear your cheaters). Also, if you have some nice sharp scissors, bring them along, as there WILL BE CUTWORK (You can do it, I promise!). This class will be limited in size so that there's plenty of time for everyone.

Closeups below of some of the work we'll do. We will be working on a practice piece AT FIRST, but then you can transition to the real piece.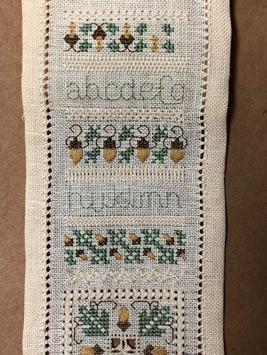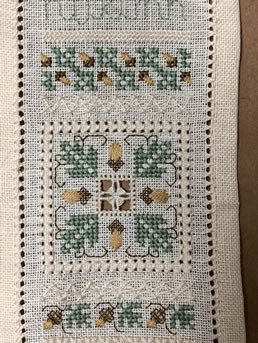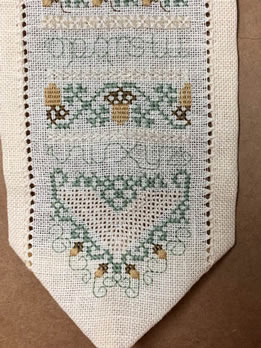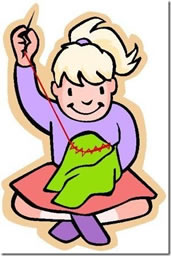 We do have more classes in the pipeline, but I wanted to get these first few out & on their way. Molly is planning a punchneedle class, I want to teach another of the beaded fobs from Fern Ridge, Therese will be teaching some finishing classes ~ but not until after the holidays...she is crazy busy already!! If you have other requests, let me know!
Hugs & stitches ~
Beth & all the teachers at TSS