Happy February! GO BIRDS!
So much happens in this short month...and yet when you look for clip art, it's all about Valentine's. We all get to live thru the PA rodent reveal on the 2nd, and then the BIG GAME (aka, Super Bowl Sunday), and THEN Valentine's Day, President's Day...on & on & on...
So why is it that the shortest month of the year seems to drag on FOREVER?? I'd like to blame the crummy weather, but currently I am looking out the window at a beautiful sunshiny day with a high temp reaching very close to 60! Now, in MY world, that's still 10 degrees below freezing, BUT I will take it! I'm not gonna complain AT ALL!
This time of year is also one of those "one foot in, one foot out" times in the cross stitch world. We are geared up for the big game (most especially because our Eagles are playing!!! Woohoo!!! Go Birds!!!), and of course we're having our Super Bowl Sunday Sale (more on this in a minute), but we're also being (happily) inundated with emails announcing all the new stuff that will be released at the Nashville Market the first weekend in March!
In the past, I have made a conscious decision NOT to post Nashville goodies until AFTER Super Bowl, so that we (& you) don't get confused as to what is here (or nearly here) & what won't arrive until next month. It's been slightly more difficult to hold back my excitement this year as Super Bowl is later than it has ever been (why don't they consult with us on these things???). Usually by this week I'm well into posting all the great Market stuff! But I'm still gonna wait until after Sunday. Just know that there are some amazing things we've already seen & there are tons more that we haven't seen yet!
Now, about Super Bowl Sunday! Hopefully you saw my email a day or so ago. If not, I'll summarize it for you here. We ARE going to have our Super Bowl Sale on Sunday Feb 12th from 11AM to 2PM. BUT, we also are waiting of several LARGE shipments of fabrics & fibers that are not going to arrive in time for Sunday. Now, obviously you can order whatever you want & we'll call or ship it to you as soon as it arrives. But we've decided to have another celebration 2 weeks later! So on Sunday Feb 26th we'll be open from 11AM to 2PM again! We anticipate being much more fully stocked then with more goodies. We will also be taking Nashville orders that day so you can come in, ask us questions, order things you've seen, tell us what you're excited about! For more info, please click here to read lots more details: Super Hybrid Sales.
For now, I wanna show you more goodies that are already headed our way (or already here!) ~ basically things we're NOT waiting to see at Nashville!
These gorgeous pieces from Brenda are shipping "after mid-February". Woohoo!
Every Opening Flower - from With Thy Needle & Thread. Several of y'all have already ordered this beautiful sampler & we can't wait to get our hands on it!
Mary Ann Copp - from With Thy Needle & Thread. I can't decide what I like the most ~ the stunning border or the house (you KNOW I love houses!).
The Robins are Here - from With Thy Needle & Thread. Absolutely darling!!
Spring Awakens - from With Thy Needle & Thread. OMG, how sweet are these spring visitors??
My Home Sweet Home - from With Thy Needle & Thread. Now this is such a sweet little design ~ love the strawberries & the quilt patterns ~ and Molly noticed that the size is very similar to the ones in her "Seasons of the Heart" book!
PA Dutch Tomato Pinkeep - from With Thy Needle & Thread. Oh how we love the pin drums! And this one is really neat ~ love all the motifs on this one.
These beauties from My Big Toe Designs just arrived this week! We are already pulling fabric & fibers for models.
Create Beauty - from My Big Toe. This is simply gorgeous. The first one went directly into my stash!
HOPE - from My Big Toe. I love the colors & the floral border!
Building Blocks: Rest - from My Big Toe. I love this series of designs ~ and this one in particular is speaking to me right now.
Taste and See - from My Big Toe. Another lovely design from Psalms.
All these Easter & springtime cuties from Shannon Christine are making me smile!
What's Cracking - from Shannon Christine. How cute are these eggs? Mine never look this cute!
Easter Tree - from Shannon Christine. What a fun design ~ perfect for Easter & springtime.
Easter Patch - from Erin Elizabeth. Nothing says Easter & springtime more than bunnies, eggs & carrots!
Farm Fresh Carrots - from Erin Elizabeth. A cute springtime design, & great for decorating your kitchen.
Egg Hunt - from Erin Elizabeth. Not sure who's carrying the basket, but it's a big one!
Hoppy Easter - from Erin Elizabeth. This is just charming! Makes ya smile!
St Patrick's Day Smalls 2023 - from Twin Peak Primitives. So many fun little treasures for St Patty's day!
Shamrock Blessings - from Calico Confectionery. Now, we always associate shamrocks & all things Irish with St Patrick's Day, but really, this is perfect for any time of year!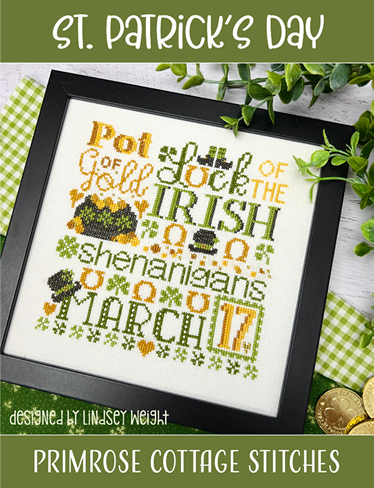 St Patrick's Day - from Primrose Cottage. I love this "typography" style design! Super fun.
Valentine Littles - from Waxing Moon. I know that we are dangerously close to Valentine's Day, but is there ever a bad time to tell someone you love them? No. No there isn't!
Valentine Signs - from Tiny Modernist. These are DARLING!
Something fun to share with everyone! I finished framing Molly's "Winter Rose Manor" & wanted to share it with y'all! Below are photos of Tracy's (which has been hanging in the shop for a while) & Molly's side by side. Tracy stitched hers on 38ct Heron Grey linen from Access Commodities. She changed the house color to Tufted Yellow from Classic Colorworks. On the right is Molly's. She stitched hers on 38ct Wayfarer's Cloak from Access Commodities & changed her house color to Cattail from Weeks Dye Works. She also changed the reds of the birds & flowers (but didn't have the info close at hand on Friday). Both of them chose to stitch the basket (featured on the back of the pattern) on the top of their houses. They both made other small changes within the sampler itself ~ adding snowflakes, moving hearts, etc. And yes, they used the same frame. Tracy's looks bigger only because Molly framed hers more closely to her stitching!
It's so interesting to see how a little change like fabric or one floss color makes such a big difference! Never be afraid to change something to make it your own!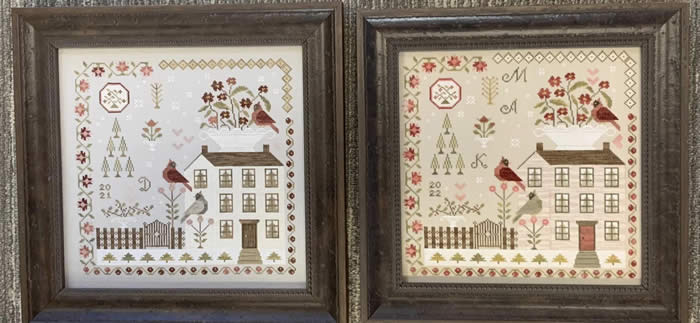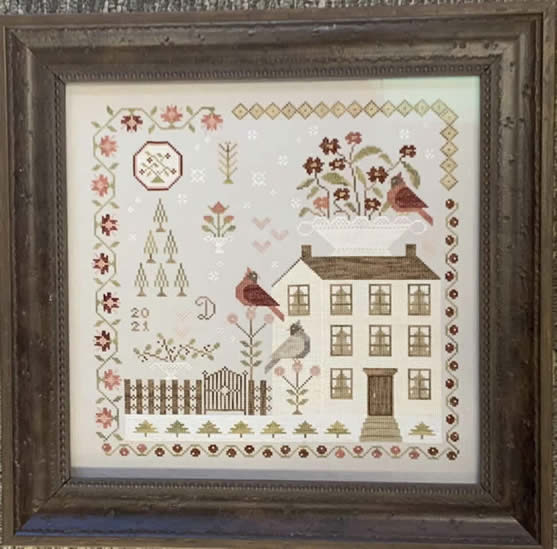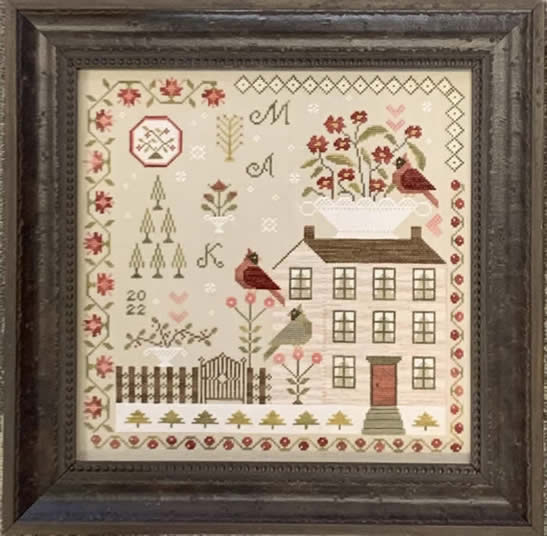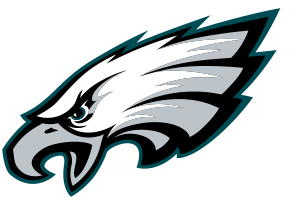 If you are joining us today for Super Bowl Sunday ~ either in the shop or online ~ we hope you're as excited as we are! ALSO! While you're waiting for the game to begin, tune in to the PUPPY BOWL on Animal Planet! This is the cutest thing ever!! Way better than football. And there are several pups representing Match Dog Rescue where Molly volunteers!! GO PUPS!!
And don't forget our "Hybrid Sale Day" coming up in 2 weeks!
Hugs & stitches ~
Beth & all the Eagles faithful at TSS