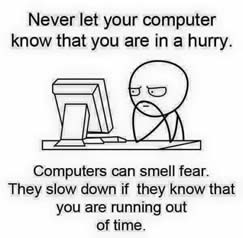 Bwahahaha...ack! This would be funny...if it weren't so true! The more we try to get done, the less we accomplish! This is a crazy time of year ~ we are frantically working thru the last of our 150+ Super Bowl orders. For those of you who are still awaiting your Super Bowl goodies, we are grateful for your patience!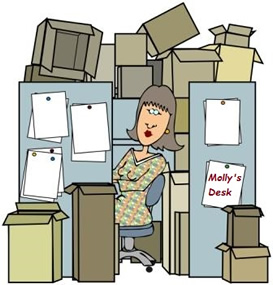 Molly is really the ENTIRE "shipping department" ~ in addition to being in charge of inventory for the shop for AT LEAST half our suppliers. I do my best to help out in general, but this time of year I am so concentrated on Nashville that Molly is on her own. Please keep in mind, for sale days (like Super Bowl, Christmas Countdown, etc) we do process your order & charge your card almost immediately (ie, not on the day we ship it), so you will see the charges to your card a few days before we ship. So don't panic! Chances are your order has not gone walkabout ~ we are simply waiting on a piece of fabric, or your collection of floss or a buttonpak to arrive before we wrap it all up & ship it. Generally, we have shifted to using Priority Mail for any order over ~ $30.00, and when we ship your Priority Mail order, you will receive an email letting you know it is on its way along with a tracking number for you to follow its progress. By all means, if you feel like your order has gotten lost in the internet black hole ~ touch base with us! Again, we cannot thank you enough for your overwhelmingly wonderful support & your patience.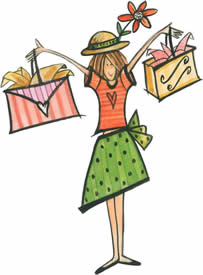 Thank goodness ~ THANK GOODNESS ~ for the awesome girls on the floor who see all y'all on a regular basis, answer your questions, help you with framing, find you just the right fabric & floss for your next project, etc. We absolutely would not be TSS without them ~ so huge props to Mary Anne, Connie, Stella, Tracy, Cindy & Therese...they are the heartbeat of TSS! While Molly & I are in Nashville, we never worry about the shop ~ they'll be better off with us out of their hair. Mary Anne is threatening promising to clean our office while we're gone. To which I say, "Good luck & I hope all your shots are up to date."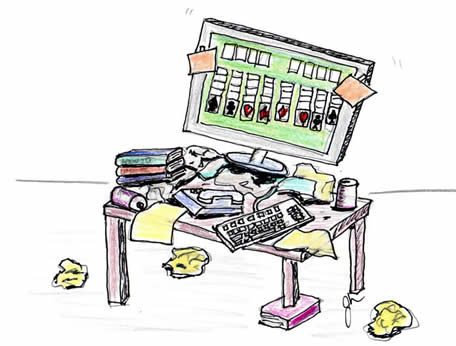 BELIEVE IT OR NOT...there are NON-NASHVILLE new goodies out this week! Crazy, right? But here we are. So I'm taking a "break" from Nashville, & doing a "normal" newsletter (no comments).
F is for Friend - from Heartstring Samplery. Beth's newest addition to her Alphabet Series. For whom will you stitch one?
Spring - from Scissor Tail. These 2 designs are lovely! Soft & delicate.
Strawberry Pincushion - from Victoria Sampler. What a STUNNING treasure! I really am speechless over this one. All I can say is I will be stitching this one! Please note: all the wooden items seen here are available for purchase from us ~ the tall spindle pincushion base is currently out of stock but as soon as Thea has it back in we will get ours. There is also an alternate pincushion shown on our website ~ it is a tray pincushion base where your stitching sits within the central space & it is surrounded by a little "trough" all around it. When you click on the picture here, you'll see what I'm talking about!
Amelie Lambert Sampler - from Victorian Rose. A lovely French schoolgirl sampler. Loose translation: "My gratitude is equal to my respect for my good parents."
Honnor Harrison Sampler - from Victorian Motto. LOVE the border on this!
Victorian Pincushion - from Victoria Sampler. Another beauty from Thea! She gives the absolute best directions ever, so if you are ready to tackle something that's not "just" a picture, Thea's work is the one you want to go to.
Hoppy Easter - from Barbara Ana. Oh my goodness, what a cute little bunny family! In addition, they're surrounded by fellow springtime critters & pretty flowers.
Sweet Bunny - from Homespun Elegance. This darling little bunny would make a perfect ornament for your springtime tree.
C is for Carrot - from Scissor Tail. Too cute!! Perfect for springtime...and your kitchen! But maybe it would be even better if it said "C is for Carrot Cake"! Just sayin...
Panier d'Amour (Basket of Love) - from Les Petite Croix de Lucie. This redhead has her hands full ~ and what fun it looks like!
Welcome Summer - from Bobbie G. I love this doorway ~ I just wanna move in to this house!
Words to Live By, Part 2: When It Rains - from Tiny Modernist. I am truly loving this series so far ~ I think it will be wonderful stitched all together, but I love that so far you can easily just pick 1 you like to stitch!
Au Pays des Gnomes (Gnome Country) - from Jardin Prive. Gnomes are so popular right now, and thanks to that they're getting cuter and cuter!
Matryoshka Sewing Set II - from GERA. These are super cute & definitely remind me of the iconic Russian nesting dolls!
Quaker Egg - from Stitcherhood. If I could actually paint (!) my Easter eggs, they would look like this.
Spring has Sprung - from Country Cottage. Love this! There's something about the vertical aspect of this that really adds to the depth of this. Plus...blue!!
Message from Stitchers - from Twin Peak Primitives. "We Stitch With Love" indeed! We all need this in our stitching corner!
Hospitality House - from Homespun Elegance. This is one of my FAVORITE new designs from Sandra in a long time! It's not a great big piece, but there is so very much in this. I love the big pineapple!
Liberty Parade - from Homespun Elegance. This is another great new design from Sandra ~ very lively & fun.
Patriotic Pinkeeps - from Scissor Tail. 3 really fun little pinpillows for your stitching basket.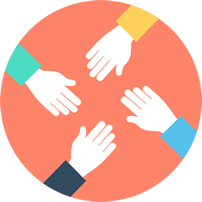 I know it seems like I've veered off the focus of Nashville, but honestly, I just want y'all to know how important you are to us...and also that TSS IS NOT me (Beth) or Molly & me. It is every single one of us ~ including each of you. There are many MANY days that we hear y'all in the shop, helping another customer figuring out where the fabric is or giving an opinion on framing, sharing your preference for which needles you like... YOU are TSS.
Hugs & stitches ~
Beth & all the team players at TSS