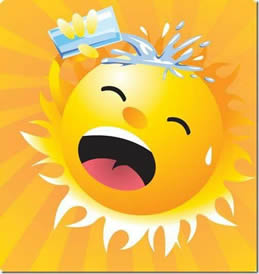 It's DEFINITELY summer!! Yes, it's nice & hot, but the humidity....
We are currently in our first extended heat advisory with days in the upper 90's with heat indexes hovering about 110. Much like the dead of winter, these days are perfect for staying indoors. Hopefully with some stitching & a cold drink! I have actually been wearing sleeveless shirts to work ~ and if you know me AT ALL, you will recognize this as one of the first signs of the apocalypse!
I know you've been wondering if I really was gonna do a "real" newsletter ever again! And here we are. This is gonna be the first of several to get us caught up. I was gonna do it in a loose semblance of order arrived, but I changed my mind (SHOCKER!).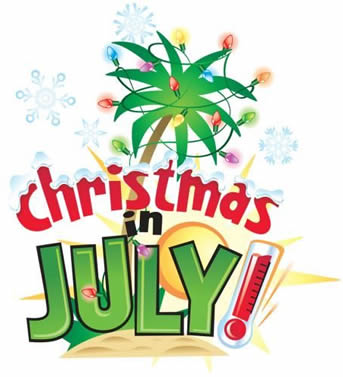 Since it's Christmas in July, I decided to start with all the new Christmas designs. And then, we'll go from there. I think we know what Santa feels like when he's visits all the kids in Australia! I sincerely hope he has a summery change of clothes, because if it's this hot, he'll melt!
On to our new Christmas goodies!!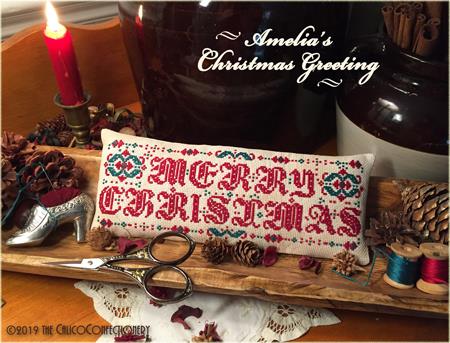 Amelia's Christmas Greeting - from Calico Confectionery. This is LOVELY!!
Olde Father Christmas ~ Christmas Stocking - from Calico Confectionery. Looks like Santa had some fun things for this stocking!
Olde Father Christmas ~ Reindeer - from Calico Confectionery. Aaaww...it's Santa's bestie!!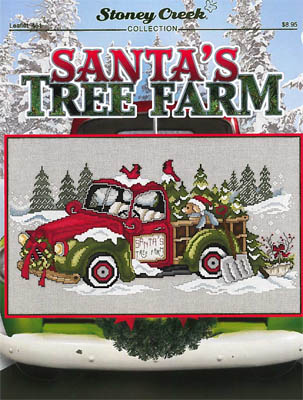 Santa's Tree Farm - from Stoney Creek. What a cute truck! Kinda looks like he might be stuck in the snow, though....
We love these Snow Globe Beaded Ornaments! I'm continually amazed at how much detail they get in these ornaments ~ they are lovely. Each kit includes the chart, perforated paper, floss, beads, embellishments and directions.
Santa ~ Toy Shop ~ Angel
Gingerbread House ~ Snowman ~ Christmas Tree
How fun is this series?? 3 different kits to stitch these adorable little "patches"! You can use these as an Advent Calendar, or you can make them into fun ornaments to keep or to give. They'd also make DARLING gift tags!
Advent Trilogy 1 ~ Advent Calendar 2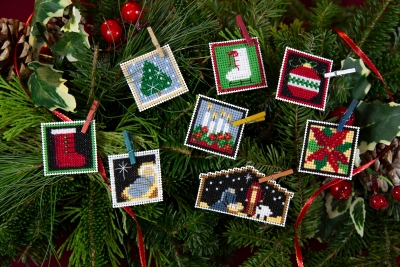 Advent Trilogy 3
These South American Santas, the 2019 installment from Mill Hill, are so fun! I especially love the one with the llama!
Pampas ~ Andes ~ Amazon
Snow Sledding Stocking kit - from DesignWorks. Absolutely darling design! Who wouldn't love this?
Cookies for Santa Stocking kit - from DesignWorks. Cookies will definitely help Santa fill your stocking!
Cardinal Stocking kit - from DesignWorks. This is just beautiful! What a lovely, lovely stocking!
The 2019 Beaded Christmas Ornaments are sooooo fun! As always, each kit includes the chart, perf paper, floss, beads, embellishments & directions! Time to start this year's decorations.
Tree Shopping ~ Filigree Star ~ Holiday Flamingo
Christmas Lantern ~ Celestial Angel ~ Jingle Bell Trio
Sing a Song of Christmas X ~ Jingle Bells - from JBW. A sweet little stocking ornament!
Sing a Song of Christmas XI ~ Drummer Boy - from JBW. One of my favorite carols!
Sing a Song of Christmas XII ~ Three Ships - from JBW. I love anything with boats.
A Farmhouse Noel - from Calico Confectionery. How cute is this? What a darling little farm.
A Merry Yule - from Calico Confectionery. I love these little pin pillows ~ so fun for decorating for the season.
Jack Frost's Tree Farm part 5 ~ Hot Cocoa - from Little House. So sweet ~ and you'll definitely want some hot cocoa after finding your perfect tree.
Jack Frost's Tree Farm part 6 ~ Fresh Pines - from Little House. Love those trees!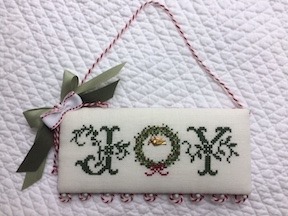 Be Joyful - from JBW. Isn't this lovely?? Beautiful for Christmas decorating.
Vintage Christmas Sampler - from That's Sew Emma. These cute little motifs are charming in this picture, but they would also make sweet little pillow ornaments.
Barn With Holiday Quilts - from Imaginating. So cool! Even the packages look like quilt blocks!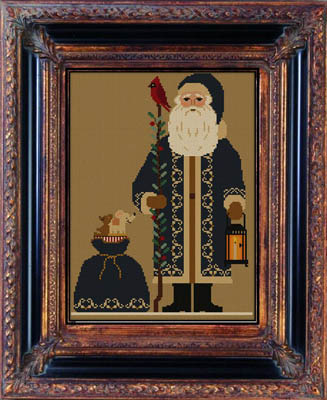 Twin Peak Santa 2019 - from Twin Peak Primitives. I ADORE this Santa! Generally I like my Santa to look traditional, with a red coat & hat. But this blue coat is so rich! I love his staff with the leaves & the bird. And did you spy what's at the top of his bag????
Noel - from Rovaris. So pretty! Simple and fun.
Santa Stop - from Rovaris. A proper invitation ~ who could say no?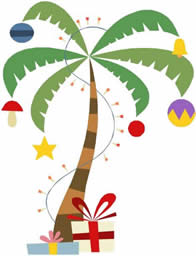 Now remember, these are just the NEWEST goodies ~ the ones that you haven't seen in a newsletter yet. There are LOTS more ~ including the 2019 Prairie Schooler Santa. Take some time to browse the Christmas section & also the newer installments.
As brutally hot as it's been, it's hard to imagine that in a few short weeks we'll be staring down Black Friday & we'll blink & it'll be Christmas.
Christmas in July ~ with 20% off ALL Christmas designs ~ will be continuing thru July 25th, ending just 5 short months from Christmas. So it's time to get started! But if you start humming Christmas music, I will not be held responsible for my actions!
Hugs & stitches ~
Beth & all Santa's helpers at TSS