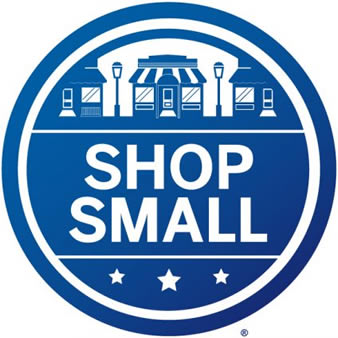 It's here! Small Business Saturday! Hopefully those of y'all who love doing the whole Black Friday thing found all the things you needed at Target & Best Buy & the malls. And now, you can spend Saturday stopping by our shop & picking up some treats for yourself!
Everything in the shop will be 20% off on Saturday only.
This will also extend to online orders. I know last year we did it differently, but this year...thanks to December sneaking up on us so quickly...our Countdown will start on Sunday! WHAT?? Yep, crazy, I know.
So we'd love for you to stop in & visit with us on Saturday ~ whether it's in person or online.
Our Christmas freebie kit will be available with each purchase & you can get the finishing kit (which includes a decorated tin) as well. Hopefully you saw the email last night about this year's gift, but if not, just click here & read all about it. And you can see the real thing down below here.
No matter where you are, be sure to go out & support your local small businesses! We depend on you! So join us to celebrate small businesses everywhere!
Hugs & stitches ~
Beth & all the independents at TSS