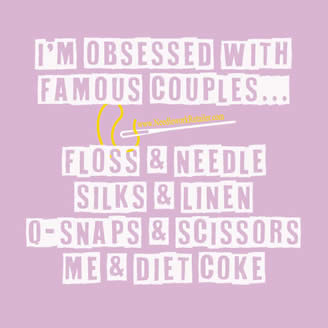 This is SO TRUE! Although, those who know me well will tell you that my Diet Coke addiction is, well, not gone, certainly NOTHING like it used to be! 1 in the morning to get my carbonated caffeine kick & then I switch to seltzer (even got a Soda Stream to make my own!). Now, all the other items listed here? Still addicted to them. Not looking to break away from them any time soon!
So in order to continue to feed my (& your) obsessions, there are LOTS more Nashville goodies to yipyap about! So let's get busy!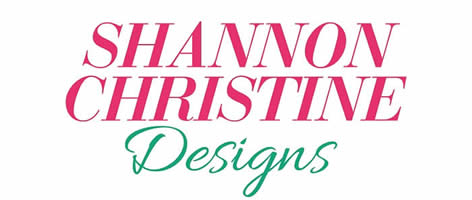 We are absolutely charmed by Shannon's designs! They are whimsical, cheery, colorful & happy. And as darling as they are in these images, they are a hundred times more wonderful when they're stitched!
Winter Stamp Collection - We absolutely love these stamp collections! This one is just adorable ~ stitch them individually as little bowl fillers for winter decorating!
Christmas Stamp Collection - These would make sweet ornaments or even gift tags (for someone you REALLY love!).
Warm My Heart - That is just the cutest face, isn't it?
Key to My Heart - Meh...remember, if you give away the key to your heart, you can always change the lock!!
Easter Bunny - This is a BEAUTIFUL design! I'd keep this out throughout the whole spring season, not just for Easter.
Hello Spring - I love all the happy springtime colors in this.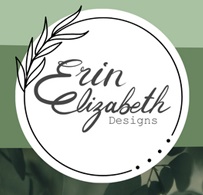 Erin's designs may look familiar to you, as she has been designing for a little while now. But her early designs were released thru Shannon Christine. They are sisters-in-law! Erin has always enjoyed crafting & has begun designing cross stitch! She is obviously as talented as her sister-in-law & we are thrilled to see another fantastic new designer. For the moment, you may see her designs with the Shannon Christine designer tag, but don't worry ~ no matter the "listed" designer, the great charts are available for you.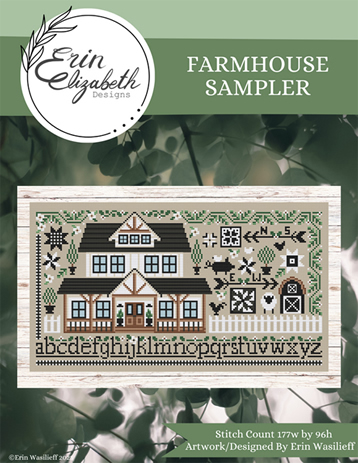 Farmhouse Sampler - Love this design ~ I think it's neat that this rather large design is done in just a few colors & is just as charming as ones that use 50 colors!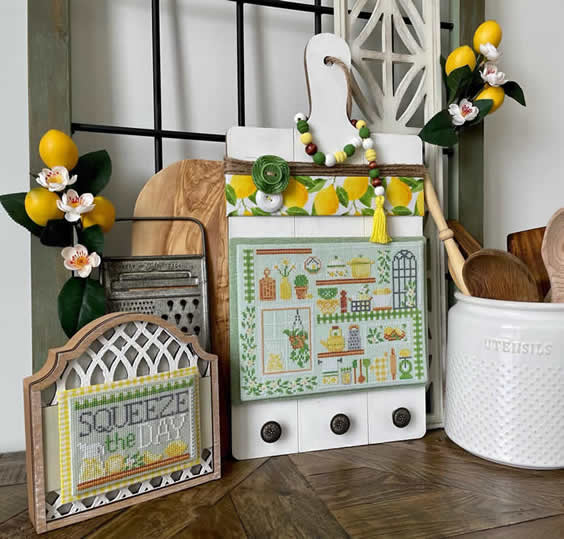 Lemons & kitchens just seem to go together. The scent of lemons (not lemon cleaner, but the real thing!) just makes everything smell fresh. These are 2 of Erin's new sunshiny designs!
Lemon Kitchen - Doesn't this just sing "summertime happiness"? Yes, yes it does!
Lemon Kitchen Smalls - I like that you can stitch these separately (see picture above) or together.
Spring Tier - This is absolutely adorable. Now, I get why it's shown on black because you want that white to show up, but I want to stitch it on something else ~ something more "springy".
Garden Shed - Love this design ~ again, I don't want it stitched on black (mainly because I just can't see it myself), but I love the impact it makes!
Beach House - YAY! You know I love beach stuff & this one just makes me happy!
Nautical Tier - What a fun design ~ who wouldn't love to have all these little nautical lovelies all in one place?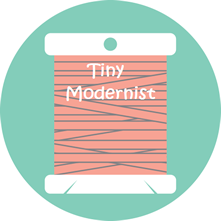 Cheryl's design style is fun, whimsical & as her name indicates, a little more modern! We continue to be delighted by her creations & these new ones are no exception! Aside from the first 2, the others are Market exclusives & will arrive later in the spring (April or May, they haven't specified).
Irish Blessing - I love this version of this treasured blessing ~ I particularly like all the greenery surrounding the words. Usually you seem to see only shamrocks or Irish village vignettes (which are charming as well!), but there is something enticing about the varied plants in this one!
Cat Tapestry - I think this is adorable! And personally I think cats lend themselves to a tapestry setting ~ they have that elegant appearance for it. Dogs not so much (dogs here would have eaten all the plants & rolled in the dirt!).
Karma Chameleon - Too cute!! Stitch him quickly before he changes color & fades into the fabric!
Black Crow - What a pretty guy!
Crab Dance - I love the title ~ whenever you see crabs on the sand they sure do move like they're dancing!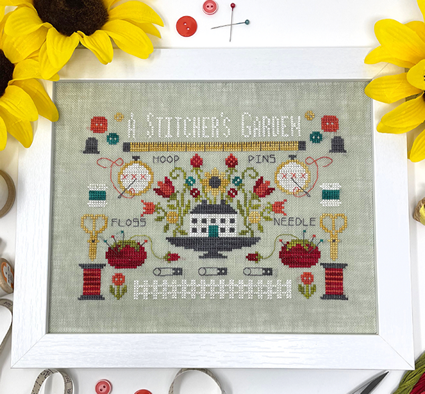 A Stitcher's Garden - This is a garden that all stitchers can cultivate!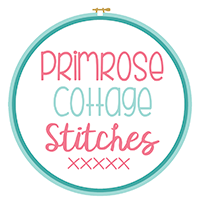 These gals continue to captivate us with their fresh & happy style! Each design that arrives is greeted with, "Oh I need to stitch that!". Whether they are the large designs, like "Welcome to the North Pole", or the fun & quick to stitch "Fresh Lemonade", they each inspire us to grab needle, fabric & floss!
I'd Rather Bee Stitching - Yes! Yes I would! And I also love the finishing on this cutie!
Fresh Lemonade - Lemons! Just the word makes you think "bright" & "happy"! Or maybe that's just me...
Seasonal Samplings: Spring - Oh my goodness, this is just full of wonderful spring vignettes ~ perfect to stitch individually or all as 1.
Seasonal Samplings: Winter - Why oh why do I love winter designs?? I don't know, but I sure do!! This is darling!
Welcome to the North Pole - This is already a huge favorite! Just perfect for Christmas decorating.
Snowman 2023 - He's just adorable ~ I love the tilt of his hat.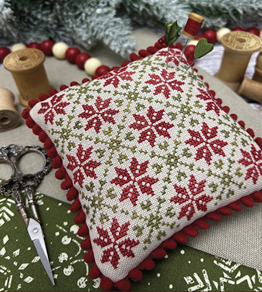 Christmas Quilt - This is really an elegant little pinpillow, featuring a poinsettia quilt block pattern. Now, if you changed the colors, you could make it fit with other seasons too!
Perfect Hot Cocoa - OBVIOUSLY it's perfect, because this guy's gone overboard for it!
Hot Cocoa and Christmas Cheer - This is the perfect plaque for decorating your kitchen at Christmas.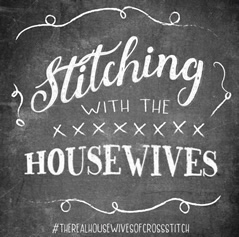 More fun new designs from these gals are sure to delight.
Spring Bunnies - Okay how fun is the carrot wreath on the door? This whole thing is just too cute!
Month2Month: May - I love all the flower power blooms on this!
Let's Go Ride a Bike -I think they're gonna need another chickie for the pedals!!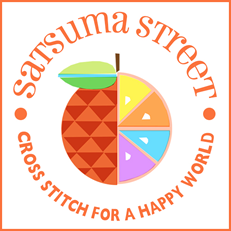 I think her tagline ~ "Cross Stitch for a Happy World" ~ is a perfect description of her design esthetic. All her creations bring a smile to your face.
Springamajigs kits are so fun & perfect for springtime decorating. Each kit includes charts, perf paper, floss & embellishments to make 2 ornaments.
Bunnies ~ Butterflies ~ Birds ~ Eggs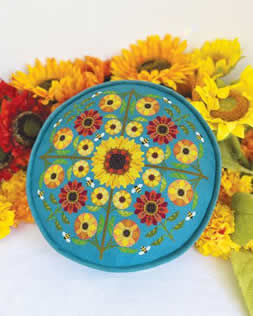 Sunburst - I love this creative sunflower design! One thing I personally don't love is the color of the fabric, but that's what makes us each special ~ use the colors YOU like!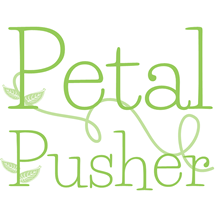 Barbie's designs ~ particularly her farmyard parade of critters ~ delight us! And THIS time, they're at the BEACH!!! What could be better? One of these days I wanna stitch each series of these guys!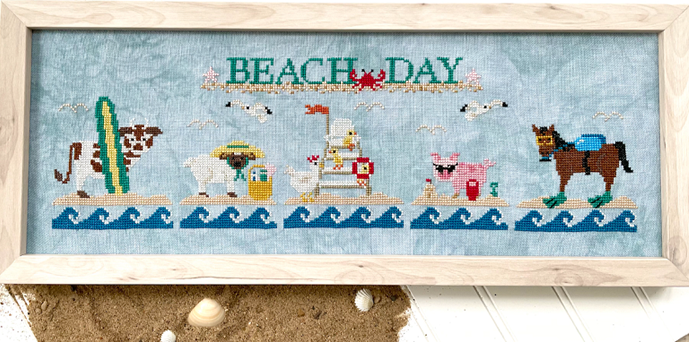 Beach Day - OMG!! I can't decide who's the cutest...I'm leaning toward the horse in the scuba gear, but the pig with the shades is hilarious too! Click the picture above to order the complete group, or you can get 1 or a few individual ones below (although, how you're gonna choose is beyond me...).
Hang Ten Heifer ~ Sun-Loving Sheep ~ Sandy Swine ~ Scuba Stallion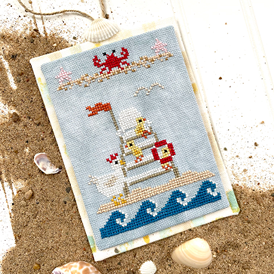 Patrolling Poultry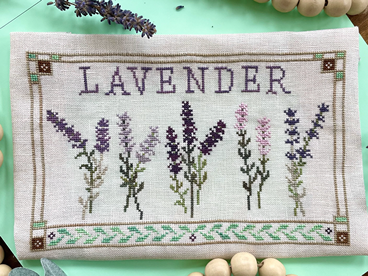 Fresh Picked Lavender - This is lovely & would be a wonderful little pillow filled with dried lavender..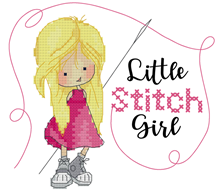 Jorden's designs are lovely & we always find so many we HAVE to stitch.
Party like it's 1776 - I do think this is a cool parade of Founders!
Meaning of the Flag - I have to say, at first I wasn't sure about this...until I actually had a chance to read each one. Now I have to have this chart.
Garden Social - I tried to find a better photo, but this is the best out there. These designs are darling ~ each centered around a different joy of the garden.
Stitching with Friends - I love this sampler! Love the Quaker motifs, the verse & the colors. Who will you stitch this for?

Oh my goodness, from whimsical to lovely, these designs are appealing across the board! We are especially excited about the new sled patterns!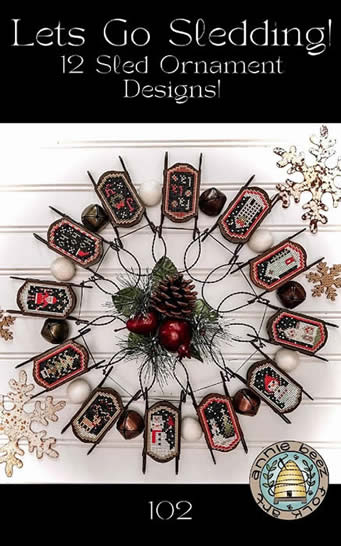 Let's Go Sledding - Well! How stinkin' cute are these?? 12 new designs for our favorite sled ornaments!
Christmas in the Country, set 3 - I know it's hard to think about Christmas right now, but boy these sure are pretty!
Christmas in the Country, set 4 - Love the cardinal one in this group.
Merry Christmas - This just looks like some lovely antique treasure you'd find hidden away in your grandmother's treasures!
Bluework Pears - These are lovely! I think the one to the far right is my fave.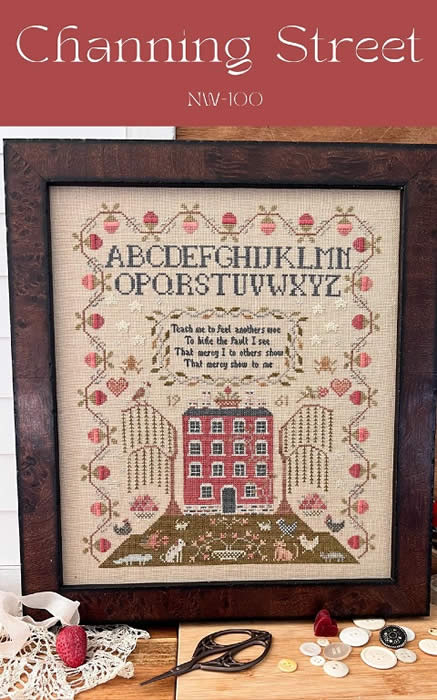 Channing Street - This beautiful sampler was designed in memory of the designer's late husband & all the critters they loved over the years! What a wonderful tribute & lovely sampler.

We're not close to finished yet ~ I've already started the next newsletter! We are still getting emails with "new goodies" to post (we thought we'd gotten just about everything ~ WRONG!). So stay tuned ~ there's more (much more!) coming.
The good news is, the Phillies spring training games have begun & that means I can sit & yipyap while the game is on! For all my fellow baseball lovers, is there a better sound than the bat hitting a ball squarely? You can actually tell some of them are going out of the park. Oh how I love that sound. And boy is it sunny in Clearwater ~ if I sit close enough to the TV, I can pretend it's warm here...
Hugs & stitches ~
Beth & all the bat-girls at TSS