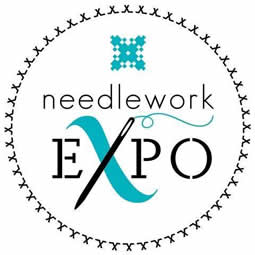 Well, the Expo returns! For those of y'all who missed the initial Expo in March, I"ll give ya a little background. The Expo is an online wholesale market of sorts, originally created as a bit of a substitute for the Nashville Market that was cancelled due to Covid restrictions. It is not a Market in the true sense of the word as it is all online. So really what it does is concentrates the releases of lots of designers for the same timeframe. So since it was so fun in March & obviously the designers felt it was quite successful, they decided to do it again at the end of August! Hooray! We are all for anything that creates lots of excitement & new goodies.
If you need more detailed info about ordering and our EXPANDING or EXPENDING savings, click here: EXPO
So Molly & I have been adding goodies to the website at a feverish pace, while also: visiting her mom (Molly) or getting Chris ready for his sophomore year of college (Beth) and also working in the shop! And now I'm FINALLY finding some time to do a newsletter & show off the incoming stuff!
Please keep in mind that we will be processing & charging your order as they come in, but nothing will be ready to ship until MOST LIKELY after Labor Day (good grief! How is it almost Labor Day?). In order to qualify for your EXPO-SAVINGS, you will need to place your order by AUGUST 31st.

These designs are always fun & whimsical!
Advice from a Sunflower - What a fun design! I love what it says & I love the vertical layout of this.
Pumpkin Folk - A wonderful folk art sampler. I love the row of quilt blocks toward the bottom & the fraktur feel of this design is wonderful.
Pumpkin Pickin' - That is a mighty big pumpkin in the back of that truck!
Bitty Barns: Autumn & Winter - I just love these barns & these 2 finish out the seasonal ones.
Blessings be Thine - This is a sweet little design, just right for autumn decor.
Tallow Berry Santa - Much as I love blue, Santa really needs a red coat.

The designs from LFA are some of my favorites ~ they are bright, cheery & fun.
Friends 4-Ever: Stashing Squirrels - These 2 besties are trying to figure out the easiest way to add that monster acorn to their stash!
Gathering Acorns - It is that time of year! This silhouette series is really charming.
Boo Whoo - Too cute!! And proof that fun designs can be created with just 2 colors! Look at the way she did the edging ~ that is done with 2 layers of ribbon.
Cat-O-Lantern - Surprise! I think that mouse would be happy to put the lid right back on the pumpkin!
Jingle Jolly Joy - This is a fun little group of designs ~ stitch all 3 designs, as seen on the left, or stitch them individually because they make darling ornaments!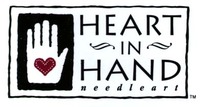 Cecilia's designs are are perennial favorites & we have loved watching her design style evolve & also continue to bring us heartwarming stitching.
Doodles: Autumn - I am loving this series ~ a fun composite of lots of different autumn motifs! Love the soft colors.
Wee Santa 2021 - This Santa is GORGEOUS! Not only do I love the design (particularly the border at the bottom of Santa's coat!), but I also love the way she has finished this.
Halloween Square Dance 3 - These are just too stinkin' cute!! I think this is my favorite so far: love the "tricks" ~ what fun costumes; the "haunts" are creepy fun; and the "spooky" pumpkins are more funny than spooky!!
Pocket Round: Acorn - This is a sweet little quickie design ~ just goes to show you don't have to stitch a great big design to create something lovely.

Cathy's designs are definitely some of the most popular designs available today. They are Ruthie's go-to stitches! Her creativity is unbounded ~ from start to finishes!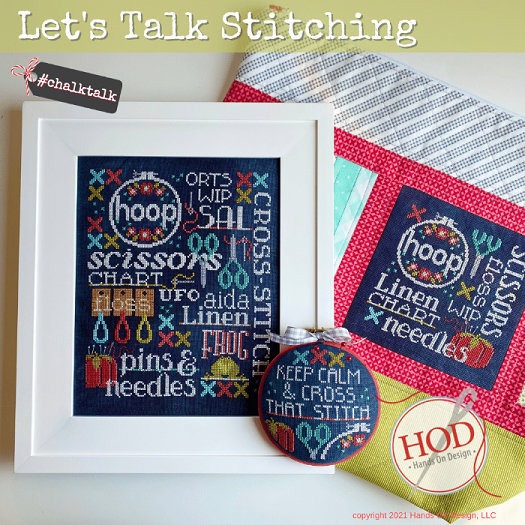 Chalk Talk: Let's Talk Stitching - HOW FUN is this?? All 3 of these designs are perfect for the stitcher you love (including yourself). The square design is finished into a stitcher's tote ~ isn't that awesome?
Fright this Way: Rhyme Time - FUN FUN FUN!! Love the creepy rhymes. I also love that she has created these in 2 different colorways. I think "Shriek Eek Squeak" is my fave.
Fright this Way: Witch's Pantry - Ohmygosh, I love these! Love the hands & the eyeballs!!!!
Kitchen Counter: Take Whisks - I might have mentioned that I like to bake (not cook, just bake). So I have LOVED this series. And this one makes me laugh, because there are several things here that I've purchased this week ~ not for me, but for Chris. More on this later. Another note on this series, if you collect all 3 charts, you will have a bonus chart which is shown on the right.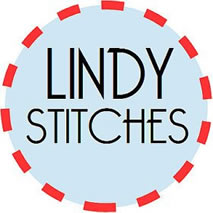 These designs ~ both large and small ~ are wonderful to stitch.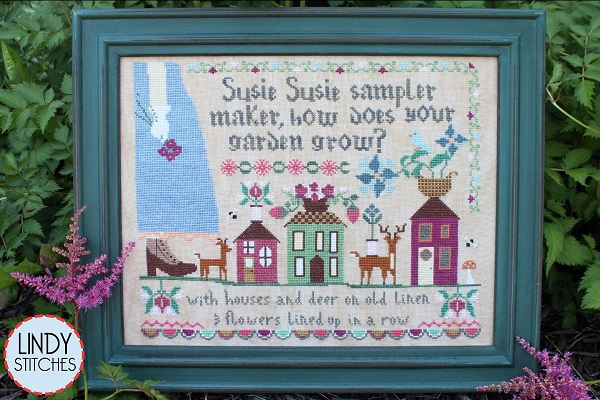 Susie Susie Sampler Maker - Fun fun fun! And so true ~ those are all the elements of a wonderful sampler.
Autumn Strolls - My goodness, what stunning turkeys!! And really, what's better than an autumn walk in the woods?
Vulture Villa - Bwahaha!! I wonder what Vinnie the Vulture is waiting for in the mail?? I'll just say that if I was the mail carrier, I'd try to find a long pole to put those letters in the box....just sayin'.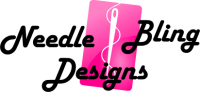 Not only are there cute new designs coming, but they are slowly (SMARTLY) entering the over-dyed fabric world! They only have a few colors, but so far they have done well at keeping stocked.
Happy Halloweenie - This gal had to get one of those extra long brooms!
Witch Way - Not sure there's a right or wrong way here...
Scaredy Cat - LOVE LOVE LOVE!!!! Cutest costume award winner!
All Tricks No Treats - Aaaawww...this skelly looks so sweet!!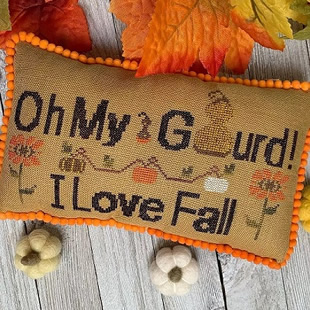 Oh My Gourd! - A chuckle to stitch!
3 New colors available ~ currently they have most counts available (aidas & linens) & their shipping time is approximately 4-6 weeks (which is freakin' warp speed right now!). Fortunately, they have been super smart & limited their color range (total of 6 colors), so while there isn't a wide range of colors, the colors that are available are both versatile & more readily had! YAY!
Margarita - a great Halloween color, similar to DMC 907!
Pumpkin Pie - a warm neutral, similar in color to DMC 3827!
Yellowstone - neutral with a yellowish cast, similar to DMC 3821/3822!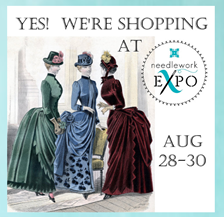 As tends to happen when I get excited about things, there's more than I could fit in one go.... so click on the shoppers above to go to page 2!