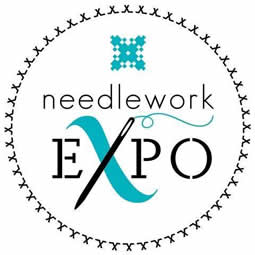 The second part of the first yappy Expo newlsetter.....(sheesh).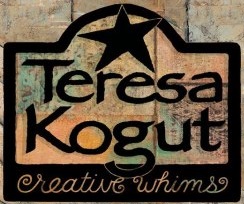 As always, some of our favorite new designs are coming from Teresa Kogut. She never fails to charm us with her creativity.
Cotswold Fields - FAVE ALERT! This is one of Molly's Expo faves! Teresa has only recently (last 2 years or so) been designing samplers & we are HOOKED! And so are a bunch of y'all...
Hazel's Halloween Friends - this is such fun! My favorite part of this is (wait for it) her skirt!! The texturing is really cool.
Pumpkins & Bats - Love this little bowl-filler pillow.
Tis Near Christmas Day - What a fun twist on the old "Tis near Halloween"! I love this one.
Up on the Housetop - A cute rendition of a beloved Christmas song! Wonder if these guys are wearing tapshoe boots....
Soul Sisters - A lovely little design to stitch for your "sister of the heart"!
Two in a Bush - A wonderful design with a fraktur flair to it.
Halloween Tuxedo Punchneedle - Cutest kitty evah!! What an adorable vignette.
Folkart Eagle - Love this folk art design.

Diane always delights us with her creativity! Her sense of whimsy, combined with her way with words, never disappoints.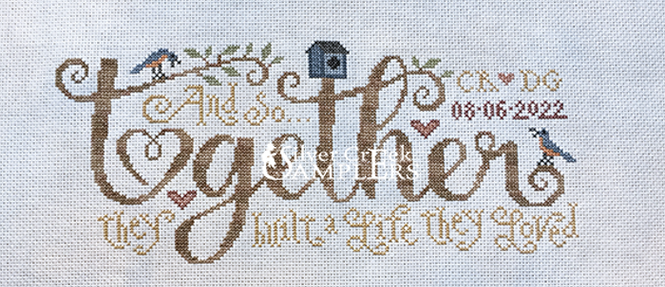 Built on Love - What a wonderful wedding sampler!!! This would also make a great anniversary gift, or a gift for a a couple who have no traditional "wedding" date, but are equally & wonderfully committed to each other.
This Expo brings us a plethora of meowy designs, following the moomoos from the Spring Expo. Diane's woofer Charlotte is unimpressed.
Beg Your Pawdon - With claws like that, there's no need to beg...a simple "pat" will get all the attention necessary!
Hissed Off - Bwahahaha!!! I've seen this face before...mainly on mothers, and Phillies fans!
Founding Promises - While they were proclaimed on July 4th, they are eternal.
Follow Your Heart - Too cute!! Fun story: Diane has actually gone one better on this ~ her honey (who she'll be marrying in just a little over 11 months!) has learned to stitch! So now her heart & her stitching are always close at hand. Smart girl.
Back to the Grind - So many coffee-lovers, never enough coffee! But lots of coffee stitching....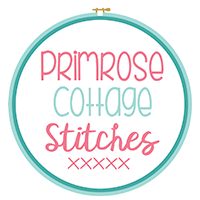 We are totally enamored of this relative newcomer to our stitching world! Her style is darling & whimsical & occasionally evokes the charm of old Lizzie Kate designs.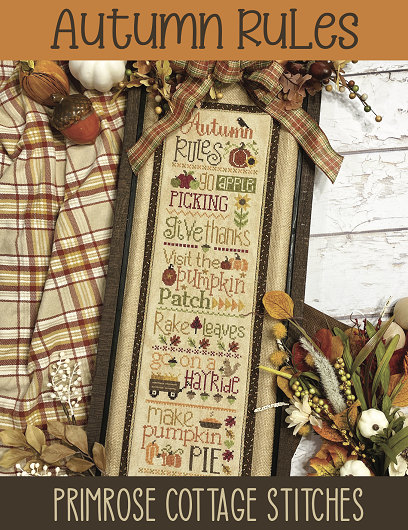 Autumn Rules - What a FUN design!! I love it all together like this, but you could easily stitch small little bits ~ like "make pumpkin pie" or "rake leaves" & finish them as little "smalls" or ornaments for autumn decorating.
Pumpkin Kisses - A sweet little autumn design.
Pumpkin Patch - Love that turquoise truck & the white pumpkins!
Witchy Way - Kind of a spooky little lane!
This is Halloween - Love this halloween banner kind of design.
Christmas Letters - Fun! Cute! Happy! CHRISTMAS!
White Christmas Ornaments - These ornaments are so fun! Perfect for Christmas & all winter.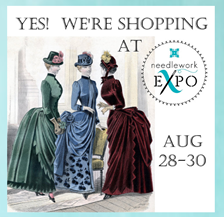 Well, I started this early last week, and kept thinking, "just add a few more things" & "get a few more designers up on the shopping cart first". Finally, I just said, "do this first round of whimsies, then do another newsletter next". Don't you love these little insights into the "workings" of my mind? No?? Yeah, it's not pretty. Anyway! There are BUNCHES of additional goodies posted that I haven't yipyapped about yet (just click EXPO) & remember, you have thru Tuesday to get your orders in! If you happen to see something posted elsewhere that we don't have listed (but you MUST HAVE!), just shoot us an email & we'll see what we can do.
One note: we have several designers from outside the US in this Expo, which is totally awesome! Please keep in mind that with these new lovelies come additional shipping times (because shipping in the US isn't slow enough...). One other thing: there are several new fabrics coming. Most say they have between a 4-6 week turnaround to an 8-12 week turnaround. These are optimistic estimates ~ and we like to be optimistic, but in this day & age, we have to be realistic. I want to single this out because we all know what a tough time everyone is having with fabrics. So order, with patience. And hopefully, we'll all be pleasantly surprised & excited!
Hugs & stitches ~
Beth & all the expo-ditions at TSS