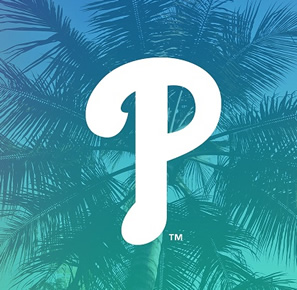 In anticipation of getting a bunch more stuff in the shop ~ and also looking forward to the Market ~ we are gonna have a Super Hybrid Sunday on February 26th!
On Sunday February 26th, we'll be at the shop from 11AM to 2PM. Everything will be 20% off. And we're still going sportswear happy ~ with a twist! If you come in wearing Eagles sportswear OR PHILLIES SPORTSWEAR (because Spring Training will be in full swing!), everything will be 25% off!
Please note: We are PHILADELPHIA PHANS ~ so if you come in sporting, say, a Houston Astros World Series shirt...there will be an UGLY price to pay! Just sayin'...
In addition, we will be taking pre-orders for new Nashville goodies. And as we do every year, we'll be offering our Nash Cash. How does that work? Well you will earn "cash" based on your purchase of New Nashville goodies ~ you can either "cash" it in & get 20% off the purchase of your Nashville treats or you can "stash" it & earn 25% of the purchase price to use, just like cash, in May & June.
Holy touchdown, Fat Batman (if you know, you know!).
So let's recap (because there's a lot of yipyap to wade thru).
On Sunday Feb 26th, we'll have a Super Hybrid Sale! We'll be at the shop from 11AM to 2PM.
Everything (inlcuding HOPEFULLY a bunch more of our outstanding orders!!!) will be 20% off. We have cut, bagged, tagged & put out 60 POUNDS of fabric for Sunday! Woohoo! We've also gotten in a bunch of new springtime designs. We were anticipating a few overdyed fiber orders, but as the saying goes, you can't always get what you want...but remember, you can still order them!
If you wear Eagles sportswear ~ in honor of our Super Bowl Eagles ~ or Phillies sportswear ~ in honor of our World Series Phillies AND to celebrate Spring Training ~ you'll get 25% off.
ALSO! You can place your Nashville pre-order! Click here to see all the Nashville goodies ~ we'll continue to post more & more & more great stuff every day!
In addition, you can order online all day.
Now if you order NON-NASHVILLE items online, you'll receive 20% off that order as well. BUT, in honor of our World Series Phillies, if you give us the name of 1 (just one!) Phillies player, we'll give you the additional 5% off that we offered for our Super Bowl Eagles.
I hope this isn't terribly confusing ~ we're just eager for y'all to have the most fun possible!!
Hugs & stitches ~
Beth & all the Phanatics at TSS