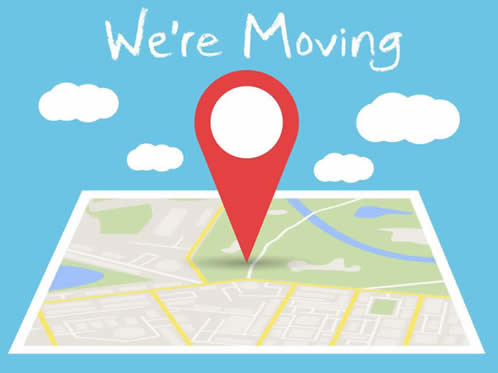 Yes we are! And we are SO excited about our new home! I'll post some pictures below, but I want to give you some important info first.
DATES: Our last day at our shop on 202 in Springwater Plaza will be
THURSDAY, DECEMBER 23rd!
We will be reopening in early to mid-January. I will give you an exact date as we get closer & we know exactly how much time it will take us to transform our new place.
LOCATION: We are 12 miles away, basically straight up Rt 202.
ADDRESS: Our new address will be:
930-300 East Boot Rd
West Chester, PA 19380
Not sure yet if our phone number will change ~ the world is so different these days!
DIRECTIONS:
From our current shop, to our new shop.
Take Rt 202 north.
Go approx 6 miles.
Stay to the right & continue on 202 north, after the split with High Street.
Go approx 4.5 miles.
Take the Boot Rd exit.
At the top of the ramp, take a left.
Follow Boot Rd approx 1 mile.
You will come to a spot where the road splits ~ Ship rd goes off to the right, but stay to the left on Boot Rd.
Just after that split, you will start looking on your left. You will see our little complex & you can turn in at the far end.
OVERVIEW
(ignore the yellow/red sections)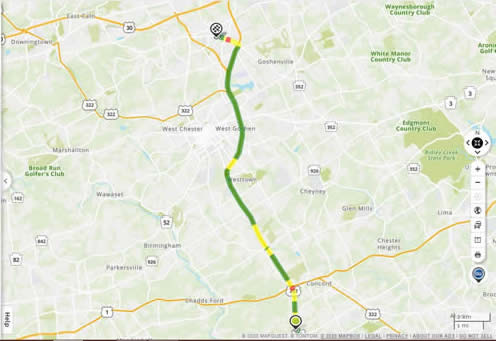 202/High Street split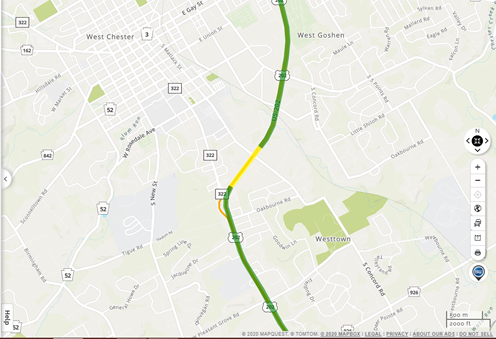 BOOT Rd Exit.
At top of the ramp, go left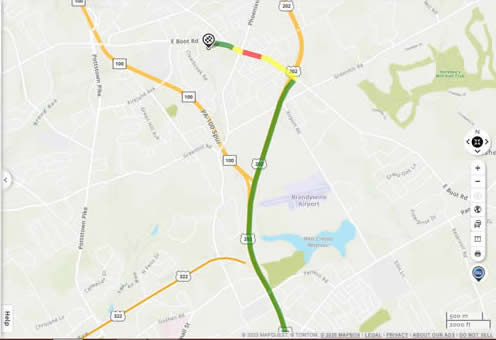 Cross Phoenixville Pike, then stay to the left at the split with Ship Road.
Shop is ahead on the left!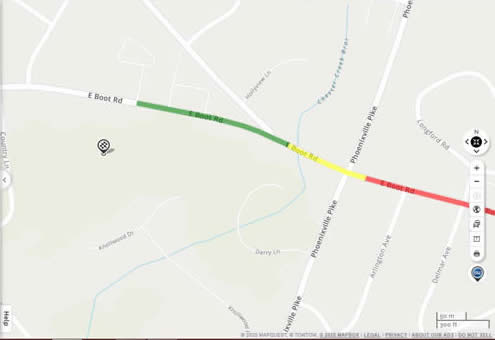 So as we gather more information, we will post it here.
Here are a few bits of info regarding the shop & operations between now & then.
We will begin the moving process in early December. We will start with our framing corner, as we won't be taking in any more framing until we are settled in our new shop.
From there, we'll probably begin moving back office stuff.
We will also begin moving sections of the shop, one area at a time.
What won't be affected:
Picking up your framing & finishing.
Picking up any orders we have for you.
Fabric, DMC & overdyed floss (we'll move those last).
We will do our best to balance getting stuff moved with not tearing the shop apart too quickly! But the sooner we get it outta here, the sooner it finds a home in our new home & the sooner we can open up there!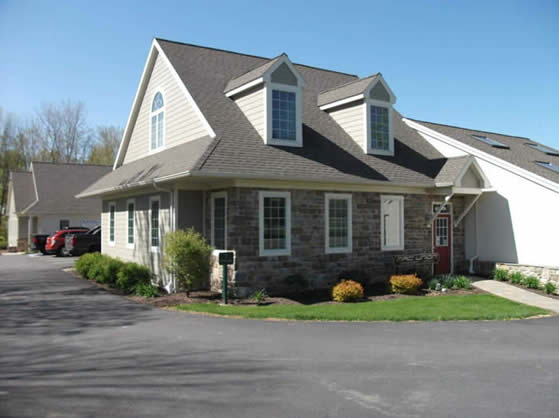 Front of our shop!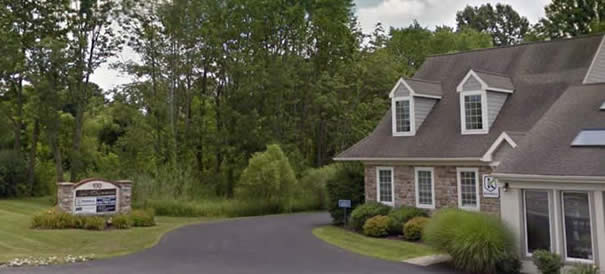 Front from parking lot entry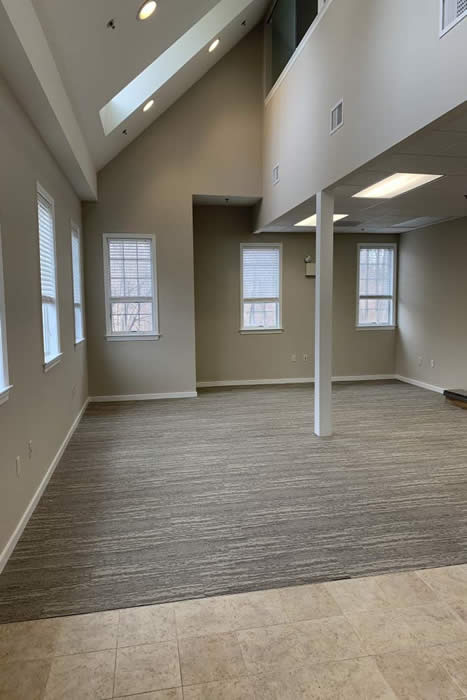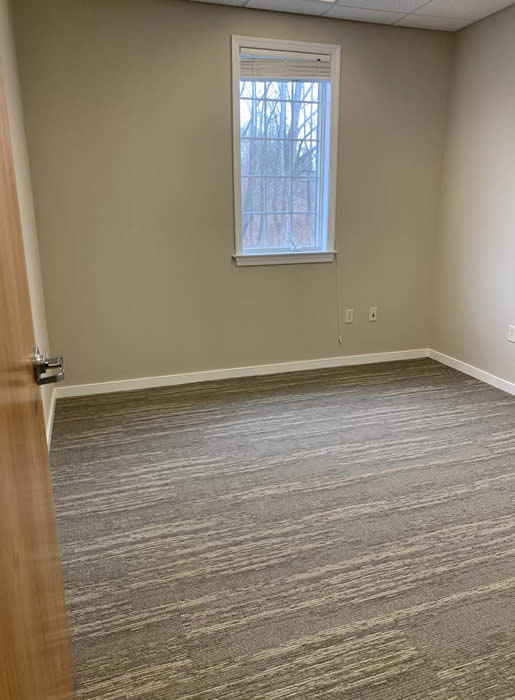 Interior, from front door ~ what will be our fabric & fibers room!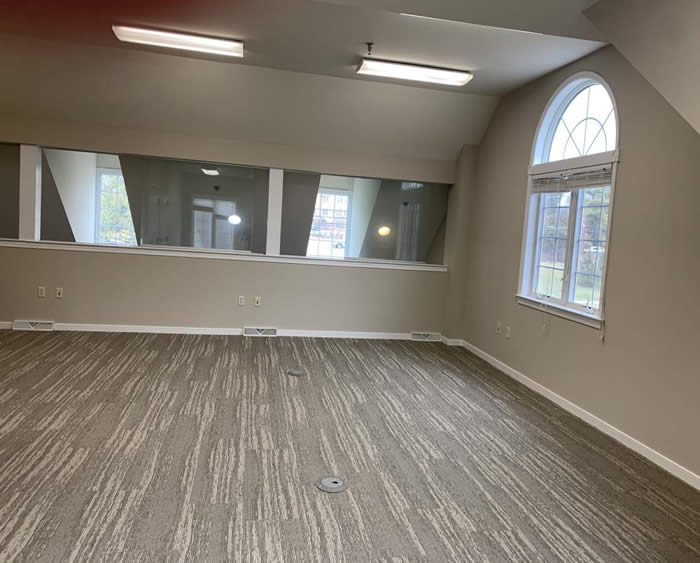 2nd Floor ~ windows looking down on the floor.
So that's the current news! Check back on this page from time to time & we'll post more pictures as we start moving so you can "supervise"!