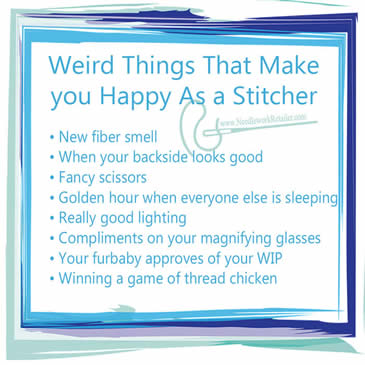 So many of these things are true!! And can only be appreciated by another stitcher, right? Right now, I'm really struggling to stay on task, because, NEWS FLASH! I finished my quilt design that I was racing Molly (pictures in a later non-Nashville newsletter!), & I've started a new piece (shocker!). The Phillies game is on the radio (SERIOUSLY, why can't they put them all on TV?? I'm so eager for baseball that I'm pretty sure I'd watch practice!), and I'm itching to STITCH!
But I'm gonna buckle down & keep with all the new goodies I still have to share. Our last newsletter was LOTS of samplers, so this one is more geared toward I guess just "non-sampler" goodies. Being that I didn't do different floors this year, I haven't really limited each newsletter to any one focus. The last one just kinda came together organically (yeah, I'd like to say I planned it out, but I kinda hate to lie!). ANYWAY! Just like y'all, we're seeing social media posts from our friends at the Market showing us a few things that weren't posted beforehand! The 2023 Prairie Schooler Santa is probably one of my favorites from them in a very long time. And yes, the rumors of Blackbird reprints of some favorite designs are true! Some favorite out of print designs have made a comeback & they are awesome!
More excitement, after we got that 60 pounds of fabric about 10 days ago, which was a good start ~ and only a start! ~ we just got notification that we should be receiving another shipment of overdyed fabrics from Seraphim in the next week or so! Woohoo! We also got a big box of Weeks Dye Works fibers on Thursday afternoon, spent the rest of Thursday & part of Friday pulling orders, then the rest of Friday & Saturday twisting, sku'ing & hanging them! Nice to see some of our gaping holes starting to fill in. They're not all filled up yet, but I can definitely say things are moving they way we want them to.
Let's move back to Nashville, shall we??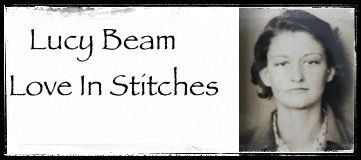 I really like Becky's design flair ~ it seems like she has a nice combination of fun, vintage & whimsical. Some are pretty, some make me laugh out loud!
Immortal - I think we ALL need to stitch this ~ at least once a day, someone at the shop (whether it's a customer or one of us) comments that we're gonna have to live to 5oo to finish all our projects! This seems to sum it right up!
The Lake House - I love so many things about this, but my favorite part is the wave pattern ~ you definitely know this house is by the water. Of course, I also love the house (although I'll probably change the color).
Way to a Friend's House - I've always loved this verse. When I was in high school, we moved back to DE. 2 years later my bestie's family got transferred back as well. When her mom came to look at houses, I told her she could "only look at houses in a 1 mile radius of our house". I can only say how very grateful I am that they found a lovely place just about a mile away!
Merry Halloween - This is just a fun design!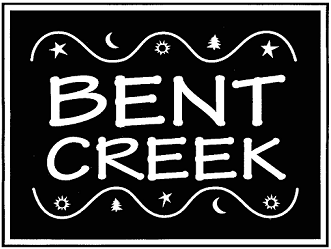 It's always fun to see what these gals create ~ they have a really fun style.
Each Day Row - Nothing makes me happier than a charming scene by the sea! This one has that & more ~ such a darling creation. The only question is will you finish it as a drum or frame it? SOOOO CUTE!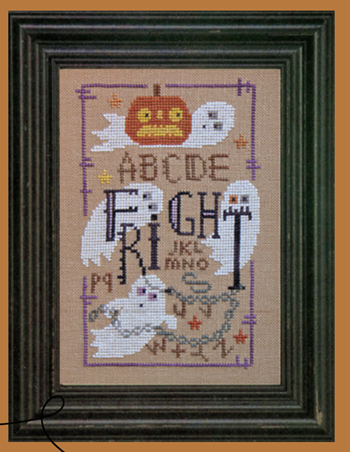 Fright Word Sampler - I've always liked this series & this one is so fun! I love the chain at the bottom!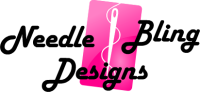 While Theresa started as a designer & continues to design fun things, we have really come to love her overdyed fabrics for several reasons: 1) She hasn't tried to jump in with 75 colors all at once; 2) the colors she has created REALLY lend themselves to lots of different design styles; & 3) they're not OVERLY splotchy. We love variation in overdyed fabrics, but we recognize that it's really hard to stitch on some fabrics that are very splotchy ~ they tend to fight with the design for dominance. Theresa's fabrics have great variation, but not in a "tie-dyed" looking way.
Heirloom - Similar (not identical!!) in color to DMC 543, this fabric really lends itself to sampler designs & "heirlooms to be"! We love it!
Spellbound - Similar in color to DMC 414, it is reminscent of looking up at a beautiful night sky with its purplish greyish black color. Great for Halloween designs, but also soft enough for some designs that are designed for black fabric (which I just hate stitching on!).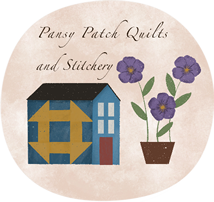 With a decidedly country or primitive flair, Pansy Patch brings us some really lovely designs ~ they feel like they belong in a cozy happy home!
The final 3 homes in the "Houses of Pumpkin Lane", these are wonderful! I have really become addicted to Lori's home groupings (Houses of Peppermint Lane was the first set!).
Cinnamon House ~ Acorn House ~ Harvest House
All 9 houses stitched together. You can order the all together by clicking above & we'll also include her chart layout & border.
Betsy's Spring Basket - Love all the spring flowers in this! I have to say, this is another of my favorite series ~ and I am really NOT a series type of gal. They are all in my stash now! I'm just not sure how to stitch/finish them...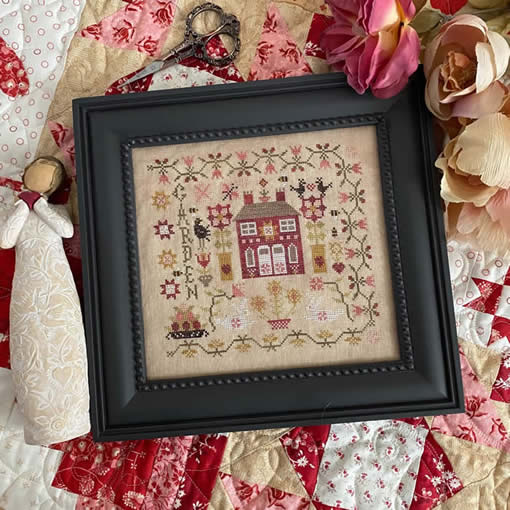 Summer Garden at Cranberry Manor - This is a Market Exclusive & therefore won't arrive at the shop until later in April, but we love it & had to share it with you. Love the border & the house!!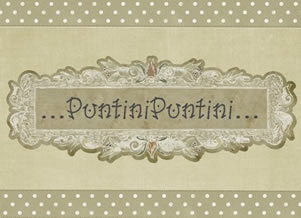 Paola has quickly become one of my favorite Italian designers. And I have to say, I love ALL the Italian designers! I really like her clever & fun style ~ her designs always leave me smiling.
Just One More Chapter (& Other Lies I Tell Myself) - OMG, this is SO ME ~ and some of y'all as well, amiright, Janet?? You can rest assured that this one will DEFINITELY be jumping into my stash immediately! And I'll start stitching it as soon as I finish ONE MORE CHAPTER!
When I think of Cooking - I'd like to think this is how my cooking experience looks....but I hate to have to lie. So instead, I'll just stitch this & leave the serious cooking to others;.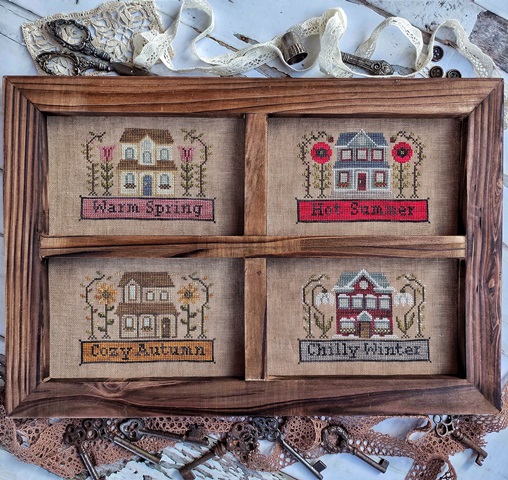 Seasons Houses is a fun group of sweet houses ~ one for each season.
Warm Spring - I love the sweet windowboxes on this house.
Hot Summer - YES PLEASE! Love those great big poppies!!
Cozy Autumn - I wanna move in to this house! And I definitely want the sunflowers too!
Chilly Winter - Well, it may be chilly outside, but that house looks warm & welcoming! And I love the Snowdrop flowers.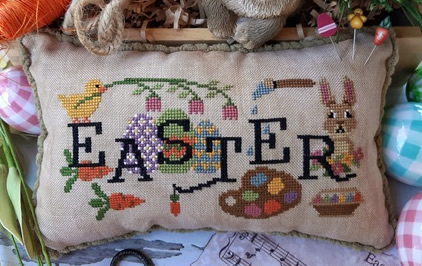 When I Think of Easter - What a fun Easter design ~ I love all the colors & the bunny & chick are so cute!! They are obviously having a great time!
The last 3 charts in the "When I think of ..." Alphabet series. She has done an amazing job on these!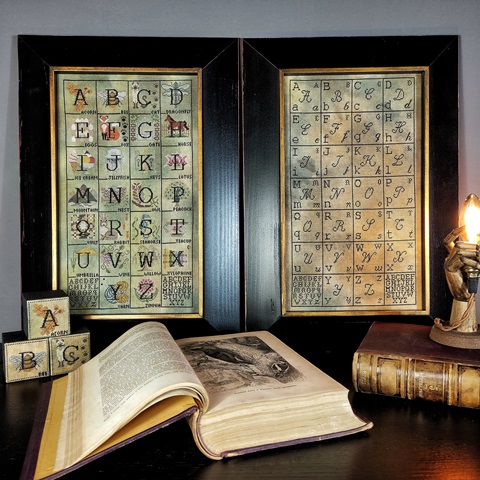 When I Think of the Alphabet - If you're like me & you wanna see the WHOLE set before committing, here it is! I like that you get 2 choices as well!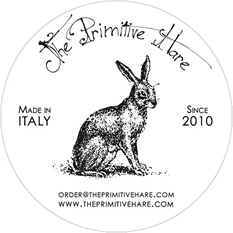 Isi's designs never fail to surprise & delight us. And not just her designs, but her fabrics & other fun accessories as well. In fact, this time around, we're absolutely in love with the fabrics ~ we like the designs too, but those fabrics are just YUMMY!!
Queen of the Needles: Mother Ocean - You can never go wrong with ocean designs (at least, not in my world). I actually like that octopus the best!
Queen of the Needles: Mother Earth - Aaaawww...love those squirrels & bunnies! And you know Mother Earth has her own unicorn, right?
2 more creatures in the "Spirit of the Woods" series.
Badger - Aren't his facial stripes gorgeous??
Ermine - What an elegant creature.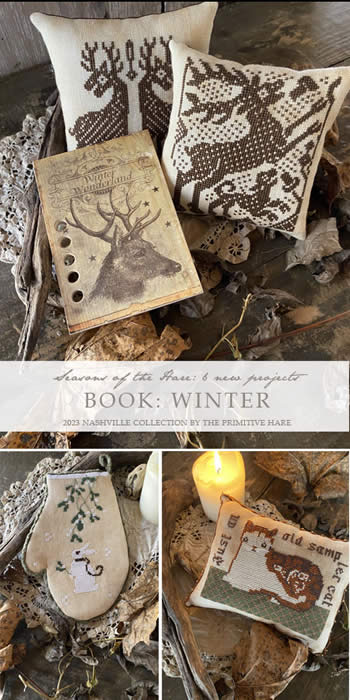 Seasons of the Hare: Winter - 6 wintertime-inspired designs, the hardest part is deciding which one to stitch first.
Winter Frost linen - This fabric is absolutely beautiful! I cannot wait to get my hands on it. Obviously, I will have the 30ct in my hands, while I'm sure that Molly will go right for the 40ct!
Ocen Silk linen - Yep, I love this too!! It's just stunning!! Again, you can choose from either 30ct or 40ct (or you can have both if you like ~ you can have my 40ct, because I won't need it!).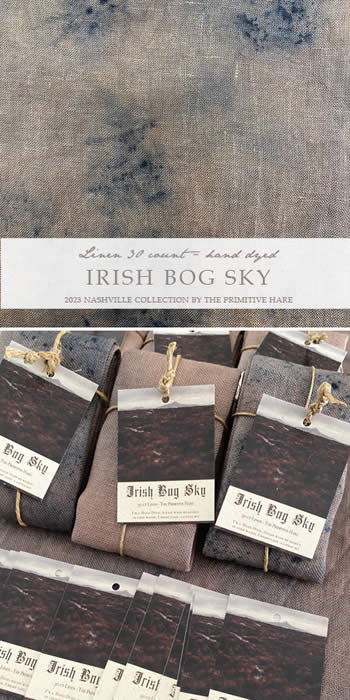 Irish Bog Sky linen - This one confuses me a bit: is it 2 different colors? Is it a gradient change from taupe to grey? Don't know yet, but it looks really cool.
Thread Keeper: The Scissor - I love Isi's thread keeps & what could be better than a threadkeep with scissors on it??
Thread Keeper: Winter Wonderland - Molly loves this elegant deer!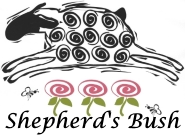 Tina & Teri NEVER disappoint & we've finally determined where our line of communication fell apart last year (it's that whole pesky issue with AOL/Verizon/Yahoo!). So our next order will be twice as big (thank goodness!) & will include these new goodies!
The gals have brought a bunch of patriotic designs this time around & you know what I say: there's never a bad time for Red, White & Blue! I will say, I am truly bummed to miss getting to touch base with them ~ we've been friends, visiting together at Market, for such a long time & I miss getting a chance to see & chat with them.
Where We Dwell pincushion kit - I love this little pinpillow ! so many motifs that make me smile.
Sweet Land Sampler kit - YAY! Some specialty stitches, some cute sheepies, a great border & I LOVE that house.
Liberty bag kit - a darling design on a bag that's just the right size for carrying your stitching accessories!
Red, White and Blue kit - Another in their series of 10ct kits, this is a great beginner's project.
Spring Bag - what a darling springtime design. Will you stitch yours on the cute mesh bag? Or as a little pinpillow? OR BOTH??
Kind Heart kit - Just a classic SB design! I love it! And you know Molly is all about them using a big fat frame!
Flowers for Ewe - The latest in their series of "free graph with the button purchase", we really love the button ~ it is cone-shaped & really fun!
Jeannine is such an amazingly talented designer, we always eagerly anticipate her newest creations!
Glad Sun - This design is a companion to "Night Walked Down" (one of my all-time favorite designs!). This one has the main character surrounded by springtime flowers & critters, and happy to see the sunshine!
Spring Quail - I ADORE those dogwood blossoms! I'm definitely doing that biscornu with that flower. I also love the verse she used on her long pincushion.
Rabbit Parade - Ohmygosh, how cute are all these "bunnies"?? You can't help but smile...or maybe even chuckle!
Tudor Goat - I wonder, is he practicing some goat yoga??
Well, I started this newsletter listening to the Phillies (they lost BIG TIME, but that's okay), and I'm wrapping it up by watching the Flyers (they're currently winning, but we've got one more period to go). Tomorrow Molly & I will be continuing to submit our orders to all the great designers ~ both those that were at Nashville & those that didn't go this year. So keep getting in your orders so we can be sure to have enough of all the goodies headed our way. I'm gonna wrap this up & get it on its way & go to bed (well, maybe I'll read a chapter. Or two.
Hugs & stitches ~
Beth & all the Marketeers at TSS