Apple Pucker ~ Chia ~ Mountain Mist ~ Sun Dried ~ Winnie B Blue
There are due to be 2 new colors from Sampler Threads as well.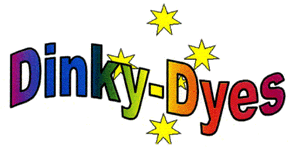 The new overdyed silks from Dinky Dyes are lovely! This batch is a bit more subtle than some others & we love that about them. I personally don't stitch with silk fibers often at all, but that is simply because my hands are always so dry that I pick & fray the silks too easily. However, I will say that my favorite overdyed silks are definitely Dinky Dyes. In addition to their gorgeous (& consistent) colors, they are also VERY easy to get ~ and yes that is a DISTINCT difference from all the other overdyed silks.
Avocado ~ Clay ~ Crimson ~ Fiji
Hollyhock ~ Pecan ~ Pine ~ Seafoam
Now we're gonna jump back to the new designs coming!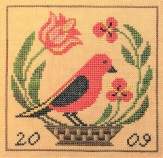 Lila's Studio has brought us some of our favorite designs & her new ones are awesome!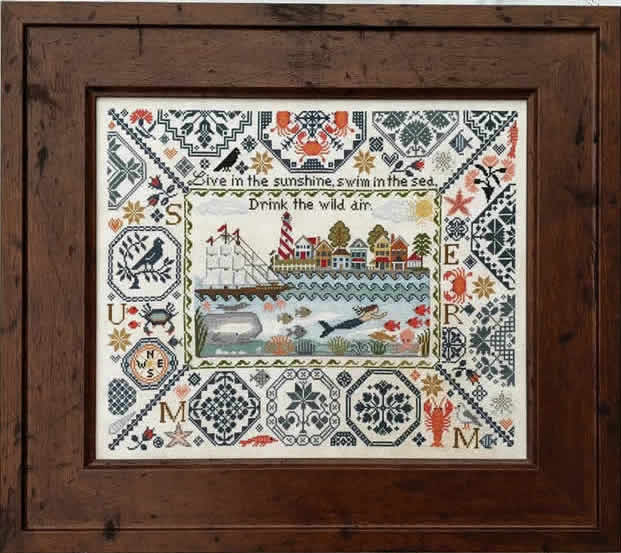 Summer Quaker - FAVORITE ALERT!!!! Ohmygoodness, while we love Spring Quaker, this is MY FAVE!! I wonder why? I love all the Quaker motifs, but I also love all the fun seaside treats featured here. I can't wait to stitch this one.
Mary Jane Crofts - A simply gorgeous sampler reproduction. I truly love that border.
Lord's Prayer - Another of my faves, another awesome border, but what I really like is that center portion ~ all the charming motifs surrounding the oval medallion center. Love it.
Sara Ann Garrard - A totally different rendition of The Lord's Prayer, this one is more in the style of a schoolgirl's sampler.
Sarah Ann Seaton - Another schoolgirl style sampler, I love the border on this one!
Samplers Not Forgotten
One of the folks we are most sad to miss seeing this year, Kimberly has once again released some beautiful new designs ~ samplers, smalls, charts & kits!

Arlene's designs are amazing & eye-catching! I love the patterns in them.
Exquisite Lace - This is a Market exclusive, so it will be available later in the spring. It is also another of the "Gotta have it NOW" for those of us at the shop! Exquisite indeed! And note: as it only uses one color, you can stitch it on your choice of fabric with your choice of floss!
Sevenfold - While several different types of symmetry are often seen in needlework ~ usually fourfold, fivefold or six fold ~ sevenfold is more rare. This one was inspired by a beautiful door of a mosque in Turkey. I ADORE this!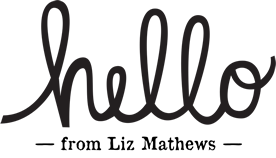 Liz always delights us in her designwork ~ whether it is her reproduction work or her somewhat more contemporary original designs. Which will you do first??
Forest Sampler - Love this sampler ~ what a stunning border, surrounding a veritable forest of tree motifs!
Vanity Sampler - This sampler has a cool story. It's called a vanity samplere because all the details (name, completion date, age) of the stitcher have been cut out or removed so no one could ever tell her age. The original sampler had a cut and frayed section that was disguised by folding the bottom border over the missing section. How interesting!!
Gifts from my Garden - A nostalgic, yet somewhat whimsical, little design.
Basket & Butterflies - Oooohh, I love the blue!!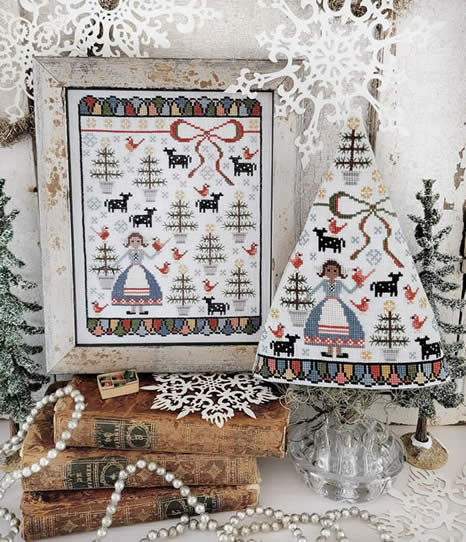 Eighth Day of Christmas tree & Sampler - I love the little cows in this one!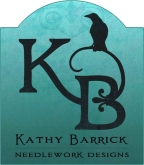 We are always happy to see new designs from Kathy! She has such a distinctive style & we love love love it!
Majestic Birds - This is simply gorgeous! My favorite part of this design is the patterned corners, stitched in several different stitches ~ Rhodes stitches, Rice stitches, Smyrna crosses & Double crosses. Now, if you're not a fan, don't worry. Kathy has an alternate chart included for just cross stitch.
I Give You My Hand - Isn't this lovely? I think I like it begter on the darker fabric (even though I don't LOVE stitching on darker fabric...).
Francie - Ohmygoodness, isn't she cute?? Kathy has a fondness for bunnies & we are the winners!!
Frankie - This guy is so fun! And I love the top border too!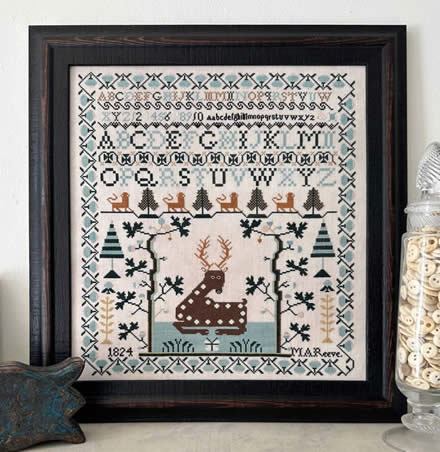 MA Reeve - Molly loves this one ~ that deer is the star of the show!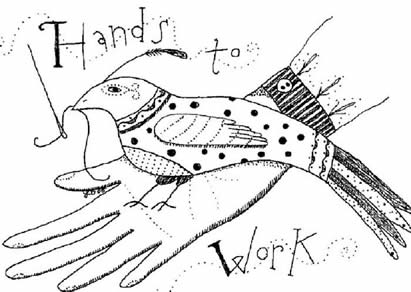 Samplers from "Hands to Work" are worming their way into our hearts! We're loving the "not sampler" ones too!
Sheltered from the Cold - What a lovely simple sampler. And what an interesting verse this little girl stitched. It would be equally appropriate in 2023 as in 1884.
Warm Thoughts - Another sampler with a meaningful verse and a fabulous border (& house!). So many of my faves in one sampler.
Flowers of Eden - Love the funky flair of this one!
Share Joy - Another Molly fave! She is really falling for all the crows!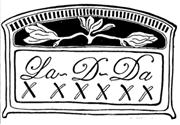 Another of our favorite designers that we are bummed to miss, not to menntion, she always brings...KRINGLE!! We are eager to get hold of her new designs (as always!).

Vickie does wonderful things with reproduction samplers & we also love her original designs too!
Jean Morgan Sampler - What a gorgeous original sampler. You know when the original sampler looks this nice, it will be even more lovely when you stitch yours.
Jane Bowen Sampler - More Adam & Eve, but how about those ladies (& bunny!) at the bottom!!!