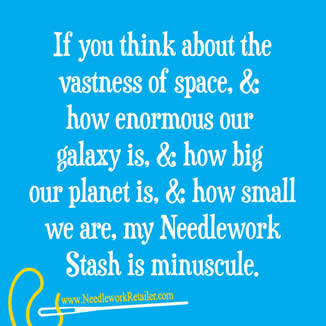 Let's keep this train rollin'! Yesterday's newsletter was short (I was gtrying to do too many things at once & "newslettering" got the short end of the stick...), but today I've already got TONS lined up for you. I'm starting this at the shop on Friday morning, but I know I'll end up finishing at home because...any minute now, we're anticipating the arrival of more than 60 POUNDS of fabric! WOOHOO!!! And as soon as the poor UPS guy makes his escape, we'll be cutting, bagging & tagging fabric! And yes, we are SUPER excited about it.
In the meantime, I'm gonna get a start on more fun stuff headed our way.

Diane continues to absolutely astound us with her creativity! Not only are her designs lovely, each one is amazingly original and make us smile!
Introverted - I have to say, this could describe SO VERY MANY of us! Raise your hand if you agree!
Reaching for Hope - What a glorious design ~ exactly what our world needs right now.
Tea Rex - Is there enough tea to satisfy this dinosaur?? Let's hope so!
Jurassic Perk - I think this is HILARIOUS!
Deputy Doxie's Posse - Methinks Charlotte the WonderBeagle designed this....
Free Bee - This guy is definitely reppin' the Red, White & Blue. If the Bald Eagle ever needs a break, this guy is ready to step in.
Planting Daisies - This is one of the sweetest designs I've seen in a long time.
Migh-TEA Fobulous - How fun is this? For all my fellow tea-lovers, these fobs are adorable.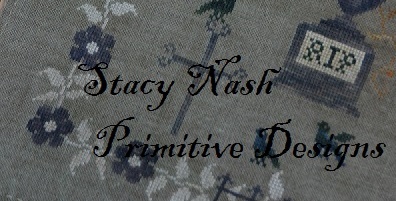 Stacy has some of our favorite new releases this Market ~ we are so enamored with smalls these days & she has a whole slew of them! The only question is which one to stitch first.
Velvet Parsnip Needlebook - Not only is that bunny gorgeous all on its own, but the needlebook is amazing too.
Spring Chickens Pinkeep - I love the border on this, not to mention the vignette is charming ~ the little building reminds me of several I used to see in Williamsburg.
Spring Basket Pinkeep - This is darling! Very "springy" ~ I love the colors in this one.
Birds of a Feather Needle Book - I love this gorgeous creation. Not only is the design work beautiful, but the finishing is amazing.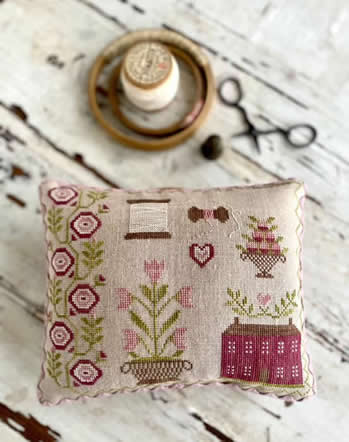 Pretty in Pink Pinkeep - Another gorgeous little pinpillow! I love the climbing flowers on the side.
Bees & Birds Sewing Roll, Biscornu & Fob - While this would be a pretty sampler, I love that it's finished as a sewing roll ~ and the tiny biscornu is adorable!
Wonderful Life Pinkeep Drum - Isn't this beautiful? I would leave this out all year, not just at Christmas.
Sarah's Sewing Bag - A lovely primitive style sewing bag.
Big Blue House Pinkeep Drum & Strawberry - LOVE LOVE LOVE this!! This might be my favorite one of her designs.
Velvet Tangerine Needlebook - Now, I might love this because I've been on a serious lovefest with oranges lately, but either way, I think this is sooooo clever!
Faded Garden Pinkeep Drum & Needle Keep - I love the soft colors in this one!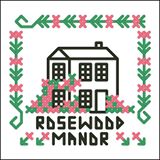 Karen's designs continue to amaze us. They are always gorgeous & unique. One of the many things I love about her leaflets is that, while you see one large sampler on the cover, there are almost always several other creative ideas included inside.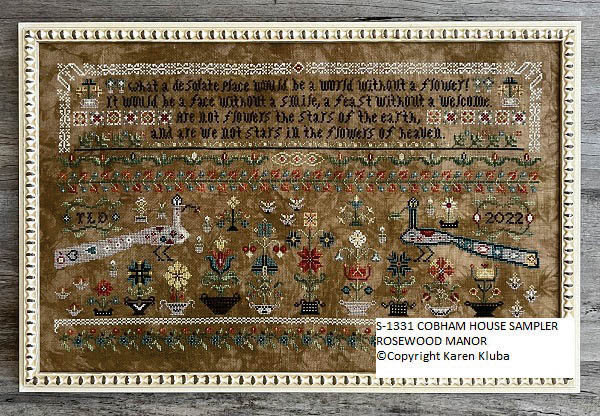 Cobham House Sampler - I love all the floral motifs in this sampler, and included in the leaflet includes 10 designs for smalls & a lovely Welcome design.
Lacey Cottage Sampler - One of Molly's faves, this leaflet also includes 2 additional Welcome samplers! I love the colors in this.
Hightide - You know I love this one!! So many beautiful creatures under the sea! There are also 3 smaller samplers included: an alphabet, a Welcome sampler & a Save the Turtles!
Dragonfly Dreams - I love all the positive affirmations in this sampler!
Royals of the Kingdom - Such gorgeous embroidery represented here in the royal robes. I also love the doggies!

Cathy's designs continue to charm us each & every time! Not only are her designs eye-catching, but her finishing ideas are amazing & clever & fun!
This new series ~ called Polar Plunge ~ features denizens of the Polar region. The 6th design in this series will be available only from the designer & all proceeds will benefit Special Olympics. Fun & meaningful!
Whale Hello There - This gentle giant is surrounded by bird friends & beautiful mountains.
Wally the Walrus - I love the snowflake dreamcatcher in each of these designs. And this guy makes me laugh!
Polar Bear Peek - Is this not the cutest face ever???
Between Friends: A Spring Sampling - This amazing book is a collaboration between Cathy & Beth Seal from Summer House Stitche Workes. There are several different creations included in this leaflet. The spring colors are cheery.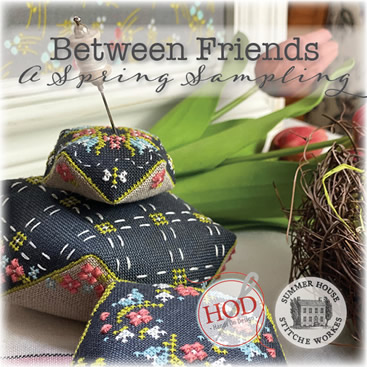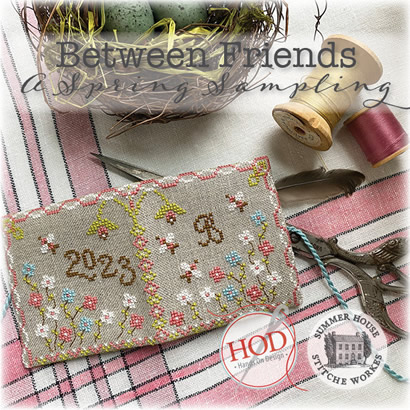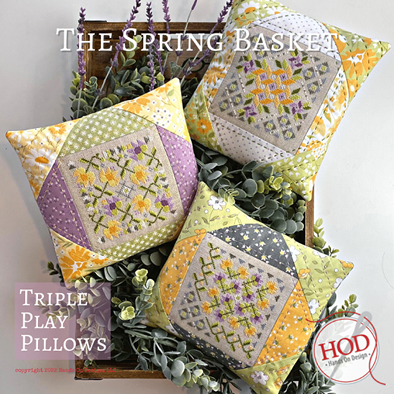 Triple Play Pillows: Spring Basket - The 4th in this seasonal series. Cindy has just finished stitching the Summer Basket designs, & we are having a few stitched to actually put in a wooden tray! We love them!
For all y'all who fell in love with "Mad for Plaid" (us included), Cathy has started "Plaid all Year" ~ celebrating some fun holidays, starting with these 3.
Hoppy Easter - If those bunnies stare at those carrots much longer, I got a feeling they'll disappear!
4th of July - So many fun patriotic motifs!!
Oh Canada - Admit it, you sang this didn't you?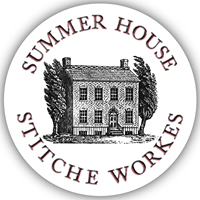 Beth's designs continue to enchant us ~ particularly her "Fragments in Time" series! These have become eagerly anticipated from year to year.
Fragments in Time 2023: Inspired by Berlin Woolwork - Berlinwork is characterized by fine detail & rich colors.
No. 1 - A lovely cottage in the woods.
No. 2 - A beautiful deer surrounded by a wreath of green leaves.
Superior Bees: Professor Hivemann's Clockwork Pollinations - How fun is this quirky steampunk-style beehive?
Days of Christmas Past, Part 1 - Perforated paper ornaments are great vehicles for featuring photos because you can cut them out to frame the photos! There will be 2 more in this series & there are little charms you can add to them.

Tracy's designs are unique & many times very symmetrical! Her symmetrical flair also leans towards several geographic styles, from Nordic to her popular Sumatran designs.
Five O'Clock - How awesome is this??? Seriously, would this not be fantastic to hang in your bar area ~ or heck, just in the kitchen...am I right??
Blue Tulips - Love the colors in this, as well as the flowing feel of the design.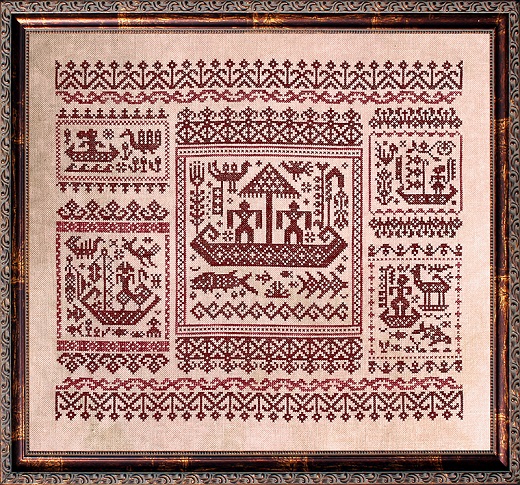 The Least of the Fleet - The latest installment in her Big Red Ship series, this one features the 5 smallest ships in the Royal Sumatran Navy: the Dinghy, the Canoe, the Runabout, the Jon Boat, the Skiff. They're all inspired by antique Sumatran weaving motifs.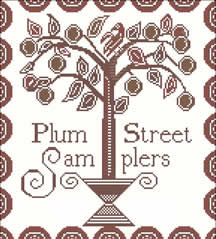 Paulette continues to charm us with her amazing abilities. Whether it's a beautiful sampler, or quirky critters, a seasonal charming creation or a collaboration with another stitching friend...we love her work.
Starbarks - OMG!! The latest in her weinerdog series, this celebrates all the coffee lovers ~ with 2 mocha-colored pups worshipping that steaming cup of java!
Tortois Tower - LOVE LOVE LOVE the latest stack of critters!
Spring Moon - My favorite new design from Paulette, I love this bunny and (of course!) the house! Also how cool is that giant beeskep?
Penny Spring - Molly just loves that fox up in the tree!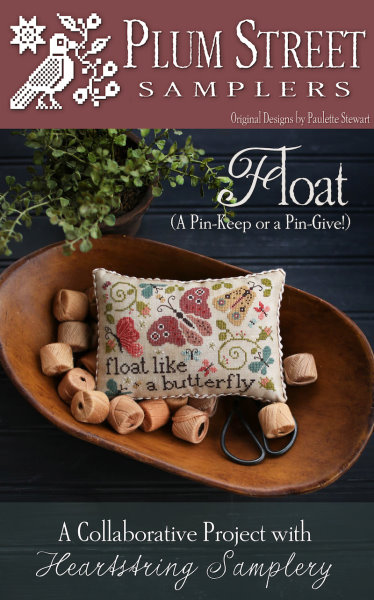 Float: A Collaboration - This lovely design is part 1 of the collaboration between Plum Street & Heartstring Samplery. The verses are from the famous saying by Muhammed Ali ~ "Float like a Butterfly" ~ "Sting like a Bee".
Beth's designs continue to delight us, from her sampler reproductions to her coffee homages to her inspirational designs. We are never disappointed by her creations!
Sting - Part 2 of the collaboration, I love how this is a saying we are all so familiar with, & we associate with boxing ~ a rather violent sport. But these 2 charts are really beautiful!
Threadboards - Beth's husband is making these thread boards for Heartstring Samplery. You can choose between "Float like a Butterfly, Sting like a Bee" or "Sunday Stitches". Each board contains enough thread holes for the corresponding charts (which makes me happy ~ I always end up with the threadkeep that has 3 holes...and a chart that has 15 colors!!). These boards also have a rare earth magnet embedded in them so you can rest your scissors or needle there & not lose them.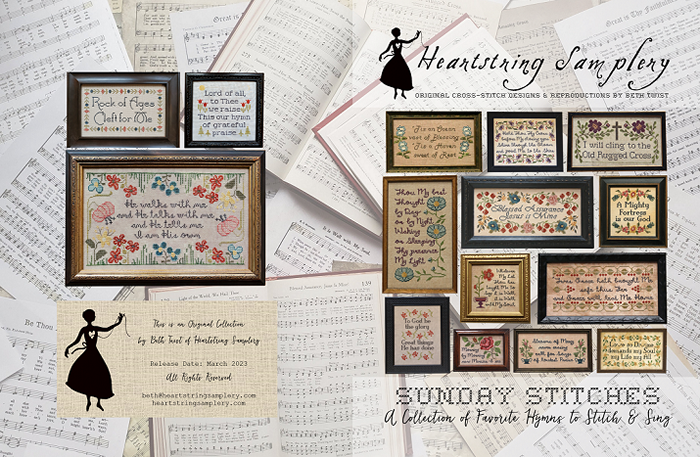 Sunday Stitches - A collection of favorite hymns to stitch & sing. This book includes the 12 hymns Beth released individually last year, as well as 3 addtional favorites.
French Flea Market Biscornu - I LOVE this new biscornu design! First of all ~ BLUE!!! But I also love the bottom pattern! Very cool!
My Sweet Home - 3 different ways to finish this ~ whether you want to add a photo to your piece or just stitch a house!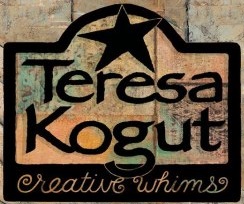 Teresa's designs continue to evolve as we continue to be amazed by her incredibly artistic abilities! It is fantastic to see so many samplers incorporating her artwork. I love them!
Strawberry Manor - We got a sneak peek of this a couple months ago & we are so excited to finally get hold of it!
Nature - I love the folk art style of this sampler!
Beauty Fades - Oh my goodness, what a lovely sampler! Love the primitive flair to this one.
Remember Me - A charming twist to a traditional sampler ~ so pretty!
Kindred Spirits - Love the folk art flair of this design!
Needle & Flax - A fantastic design that's just perfect for every stitcher you know & love (including yourself!).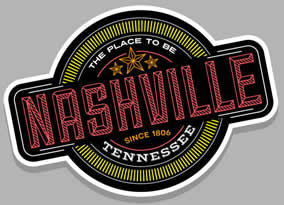 Well I started this newsletter on Friday morning & I'm finishing on Saturday night! We spent most of Friday cutting, folding, bagging, tagging & sorting fabric! And we didn't get finished until 4:00 on Saturday! 60 pounds of fabric is A LOT! And even with all that came, there is STILL a bunch that's out of stock. We noticed that lots of whites, antique whites & ivories are out of stock ~ and Molly noted that this is no doubt due to all the overdyed fabric companies driving up the demand for those bases for the dying processes! Nope, I never even made that connection. But hey! We are thrilled to see our baskets filled with lots of great choices again.
As I'm finishing up this newsletter, I am enjoying a little slice of heaven ~ the first game of Spring Training is on TV!! It was in the 30's here today, but watching a game where it's sunny & HOT is AWESOME! Now, it's a replay of the game that was on in the afternoon & naturally I'm LISTENING, not WATCHING, & they are doing a bit of "fast forwarding" ~ and I am getting SO CONFUSED! Also, for all my fellow baseball fans out there, let me just go on record here & now by saying I HATE these changes ~ leave the bases alone, stop regulating against the shift (if a batter can't hit thru the shift that's his problem ~ teach him!) & I REALLY HATE that stupid pitch clock! I'm such a old school traditionalist & I can't stand when people who DON'T PLAY THE GAME stick their mitts in the game to manipulate things!! Hands off my game!!! If you're not deeply into baseball, my apologies for the ranting gibberish!
I am already getting another newsletter underway, but remember you can go browse thru all we've posted (without yipyap!) on our Nashville page. Again, please go ahead & put your orders in whenever you see something you need ~ the sooner we know what you want the better we'll be able to get stuff! Also, if you would prefer a different fabric than what we have listed (if you would rather have aida instead of linen, or lugana instead of aida) just make a note of that in the comments section that you would like 16ct aida (for example) instead. We will be happy to find a comparable fabric for you. Same goes for fibers. Just let us know!
Hugs & stitches ~
Beth & all the girls of summer at TSS