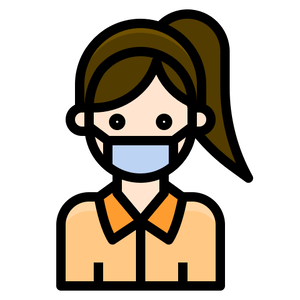 Shopping in a Covid world! Wow. We have learned a lot in the last 8 weeks & y'all have helped us tremendously. We have been able to loosen up our appointment only restrictions, but we will continue to limit the number of people in the shop. In reality, the only thing that's changed is you don't have to make an appointment to shop or to pick up orders or framing.
Below are the guidelines for coming in. We thank you in advance for following these:
* We are keeping track of who comes in, what time you were in & out, in case we are ever notified that someone has been in who has tested positive. This way, we can very quickly determine who would have been in at the same time.
* We are loving seeing everyone's pieces that they're framing!! Because we dedicate our time to just one person (YOU!), we need you to continue to make an appointment if you are coming in to do framing or finishing.
* For "just shopping", we believe we have gotten past the rush! We will continue to limit the number of customers in the shop to 5. So if you are coming with a friend or 2 (or 3!), PLEASE DO let us know ahead of time if you possibly can. Other than that, we are no REQUIRING an appointment just for shopping. However, if we get to where we have 5 customers in the shop, you will see our "FULL" sign in the window & the door will be locked. Don't panic! Just have a seat in one of the rockers (or in your car!) & as soon as someone leaves, we'll take down the sign & unlock the door!
A word about email: PLEASE GO, RIGHT NOW, to you email program & open your contacts file. In that file, please add: shop@strawberrysampler.com & newsbounce@strawberrysampler.com.
We confirm your appointments via email so you need to check your email. And in order to check for our messages, you need to receive our email. And in order to ensure you receive it, you need to have us in your contacts so that your program doesn't filter us out as spam!
Here are the suggestions for our reopening.
* If you know exactly what you need, & you wanna pick it up but not come in the shop, please order it online & we will let you know what is here RIGHT NOW & what the status is of out of stock items. We will pull the items you need, let you know what's what, and determine when you can swing by. We'll charge your card so you don't even have to get out of your car. Curbside will NOT be limited to Tracy's Saturdays.
* If you want to come in the shop, HOORAY! We can't wait to see you! It's gonna be bugger hard to not hug everyone, but we'll do our best.
There are a few rules, based on statewide & CDC recommendations, and exceptions will not be extended.
1. Only 5 stitchers will be allowed in the shop at a time. We are allowed to have 50% occupancy ~ if only they would tell you what occupancy is! I think I've figured it out, but we are also just using common sense, based on space to move around & stay ~~ 6 feet apart. We simply ask that if someone is pulling DMC, wait until they're done; if someone is in the new section, maybe check for any fabric you'd like.
2. YOU WILL HAVE TO WEAR A MASK! I repeat, YOU WILL HAVE TO WEAR A MASK! Your mask needs to cover your nose & your mouth. If your phone rings, you have 2 choices: ignore it until you're finished shopping (always my choice!) or step outside. Don't take your mask off in the shop to talk on the phone. If you step outside, you're not getting those minutes back on your time. If you find that you get to the shop without a mask (we get it, it's happened to each of us), we will have some there that you can get for $1.00.
3. There will be hand sanitizer at the door when you come in. Please use it. There will also be more at the register, in the framing section & probably many other spots. Please avail yourself of it.
Now, a little more detail!
To make an appointment:
The BEST way is to email us! And when I say email, I don't mean 15 minutes before you wanna stop by. You should email us AT LEAST the day before. If you give us a few different choices, we will most likely be able to slot you in! When you email us, we will fill you in on our schedule & we will email you back a CONFIRMATION of your timeframe.
PLEASE NOTE: Make sure you have added our email address (shop@strawberrysampler.com) in your Contacts list, so you can make sure you receive our confirmation.
If you have trouble with emailing, then give us a call. Please keep in mind, if the shop is full, we may not be able to get to the phone right away ~ we SHOULD be able to, but we just have no idea what's gonna happen. So if we don't answer, wait 5 minutes & call us back. We will be there! If we are not there, you will get the answering machine. DO NOT leave a voicemail ~ PLEASE!
If you are making an appointment for framing, THINK ABOUT what you think you want, or don't want. For instance "I hate gold frames" or "I definitely want mats". Think about glass ~ we have 4 kinds ~ we have regular glass, conservation clear (cuts 99% of the UV rays, but is clear), conservation reflection control (ie, non-glare ~ we don't recommend this unless it's going to hang directly in the sunlight), and we have museum glass ~ this glass literally disappears on your piece...it's amazing! Remember, you don't have to have glass.
We will be cleaning the framing table between each stitcher & we'll also have hand sanitizer there.
Now, more info about being in the shop! If you're looking for something specific, you can do one of 2 things. You can let us know when you make your appointment & we can have some things waiting for you. Or, you can let us know when you get to the shop & we'll steer you in the right direction.
We will be cleaning the counter & customer charge pad between each stitcher. We will also have Q-tips for you to use to punch in your PIN number (stole that idea from Walgreens ~ love it). Once you use it, we'll have a "discard" box where you can toss it.
We will also have CLEAN pens for signing your receipt. Once you use it, we'll also have a "discard" box for pens. Then before they can used again, we will wipe them down.
Another request: please make plans to come to the shop when someone else can be with your kids. Much as we love seeing youngsters, especially ones that we've known since they were teeny tiny, they are another person in the shop & will need to be counted as such. PLEASE come by yourself for the time being.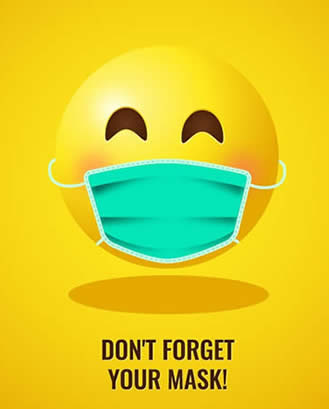 Please bear with us while we figure out this new normal. I know this seems like a lot ~ especially if you see what it looks like in other states. But those states in the NorthEast that have been "successful" in subduing this virus are the ones who have been the most aggressive. We are absolutely committed to keeping you safe & healthy. We know that many of us fall into that "susceptible" category in one way or another, and of course these days, I think everyone is susceptible.
This will be a fluid situation ~ as we continue forward, we will make changes that need to be changed ~ that may relax some of these rules, or it may change them in some way. Changes will always be posted on the front page of the website.
Okay! Stopping now ~ there WILL be changes, of that I'm sure!
Hugs (from a distance) & stitches ~
Beth & the welcoming commitee at TSS