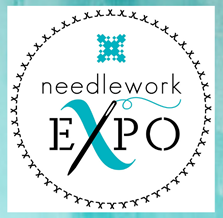 Hope you enjoyed the first installment of the Expo newsletter! There's a whole bunch more to tell you about & hopefully you've had time to peruse all the goodies we've posted, even if we haven't given you more chitchat about them! So let's jump right in to MORE STUFF!!
Liz's design style is a fresh combination of traditional samplers & clean lines & light colors. I love her aesthetic.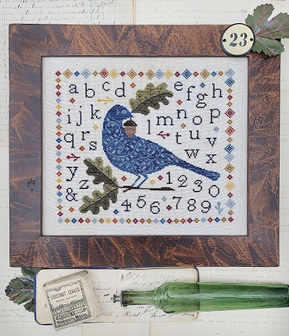 Token of Fall - DEFNITELY one of my Expo favorites, I love this bird! The blue with fabulous swirls & patterns totally speak to me. But I love the alphabet & the acorn too.
Fifth Day of Christmas Sampler & Tree - I am SO enjoying this series. One thing I love is that, while it is based on the 12 Days of Christmas, and you can see elements in the design, it's not SCREAMY MEEMY 12 Days of Christmas.
After the Rain - I love the more contemporary light charming feel of this design. For whatever reason, it reminds me of some of the bright colorful quilts I prefer.
Bittersweet Village - Love everything about this!!! The colors, the stylized flowers, everything!! So awesome.
Two Pumpkins Bright - What a cool design. I love the expressions on these pumpkins & I love those spiders! Such a fun fun design.

These awesome folks from Australia not only create wonderful designs, they are also are dyeing wonderful fabrics. PLEASE keep in mind that not only are fabrics slow to arrive, but these also are traveling from the other side of the globe. We are excited to add them to our range.
Ladies Who Lunch - Love these pretty ladies! I am really getting into this series they've developed.
Lady Queen - She's a beauty!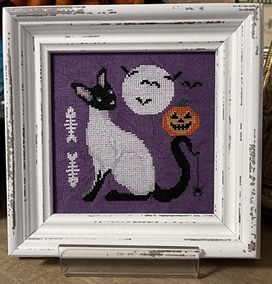 Cat Magic - This is both spooky & elegant. And isn't that a perfect description of a cat?
Mary Morgans Sampler - This Welsh sampler has been reproduced using the original colors as determined from the BACK of the original. So many times, designers reproduce using the colors on the front ~ which have faded over the hundreds of years. So it is wonderful to see that these young girls really did use vibrant colors.
Susan Farqharson Sampler - This Scottish sampler was stitched by a 9 year old girl! Notice the bottom alphabet is stitched in eyelet stitches!
New fabrics! Yes, we have ordered them, but they have already posted (at the beginning of the show) that they were completely sold out. So we're not completely sure when they will arrive, but just looking at the colors, they'll be worth waiting for!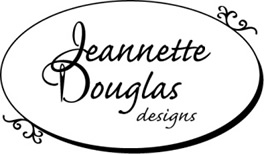 Jeannette does wonderful & detailed designs! My current favorite is the 6 part Home Sweet Home series ~ they're all squares & they're finished as a cube!
Home Together #5: East or West, Home is Best - I love the weather vane arrows in this one.
Home Together - this is the finished cube. I just love this finish!
Home Together #6: There's No Place Like Home - Aaaawww...and home is where the pups are!
Chubby Bird - What a cutie!!! I love the tapestry colors in this design.
Joy Be Thine - a traditional sampler introducing some basic specialty stitches! So fun!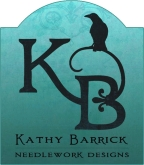 Kathy's creations are perennial favorites of so many stitchers (including several of us at TSS).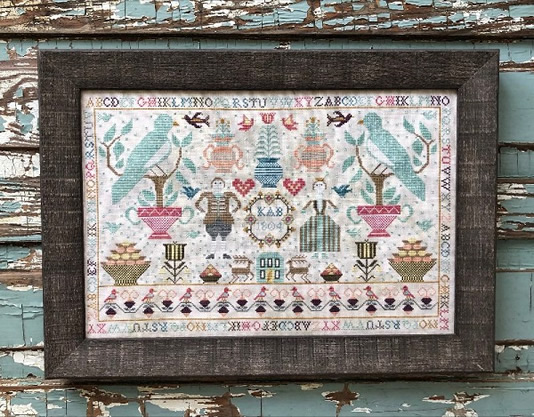 Nottingham Sampler - Another of MY favorites!! The colors drew me in first & then the addition of all the different motifs & borders are wonderful!
Autumn Pin Drum - This is a fantastic pindrum!
Bobby - Love this bird sampler with a Pennsylvania Fraktur feel to it.
Where My Pets Are - You know I believe this!! Check out the border on this ~ I love those birdies!
Eight Birds - A very cool reproduction!

Some of my favorites designs of the Expo are these from Blue Flower.
Moonlight Sampler - LOVE LOVE LOVE! I love this verse & I especially love all the critters! Stitch the full design or stitch just the alphabet. Look! There's a kiwi!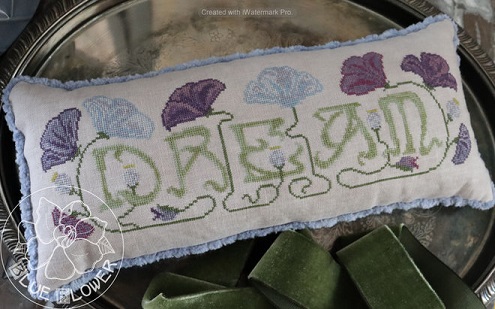 Language of Flowers: Dream - This is my favorite in this series so far. I love the Art Nouveau style shown here. This design was inspired by blue/purple poppies. Poppies are traditionally seen as representative of dreams, sleep & imagination. Yummy.
Gather With Joy - So, yay! A house (you know I love those), and I love the floral surround.
Harvest Magic - How cool is this? I love all the veggies going into the cauldron & then the canning jars on the side! Love this.

These gals always have some of the most interesting reproductions, as well as lovely original designs.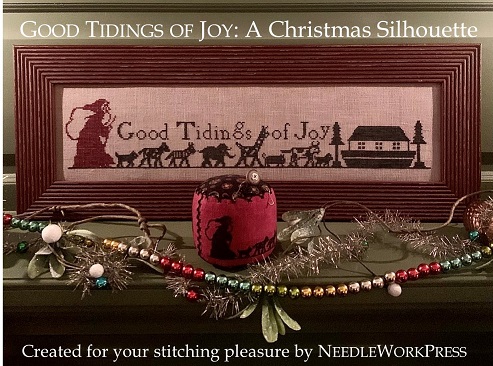 Good Tidings of Joy - What a cool silhouette design. I love the animals headed for the ark.
M + A 1853 - This is a perfect example of adapting to mistakes ~ check out the borders, particularly the corners!
Ann Miller 1818 - Diametrically opposed to the previous sampler, this one is very precise.
Sarah Garrard 1825 Sampler & History - This book has not just the design for this sampler, but the history of Sarah's life & area.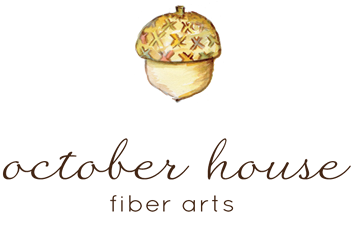 This company has become one of my favorites. Her designs are soft & delicate & charming.
True Blue - Thes 2 "smalls" are so wonderful...especiallt the soft colors.
September Morning - Another of my FAVES! I just love all the textures in this piece.
All In a Row - A sweet little sampler with a "quilty" feel.
Home for the Holidays - There are so many things to love in this ~ I think my favorite is the hill of quaker motif snowflakes!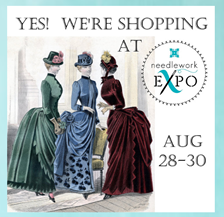 Okay, I'm wrapping this one up for the night! There are still more amazing goodies to yipyap about & I'll be sending another newsletter out tomorrow. And for all y'all who are starting school this week, here's hoping this is a better year!
I'll leave you with a picture of my girlie Charlee ~ Sunday was her "gotcha day"! 5 years ago, she came to live with me & she makes me smile every single day.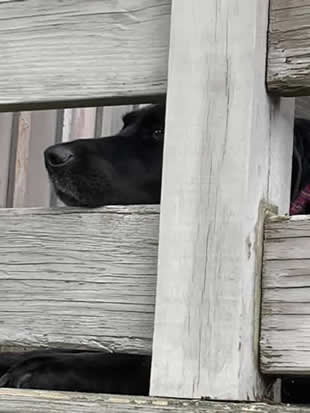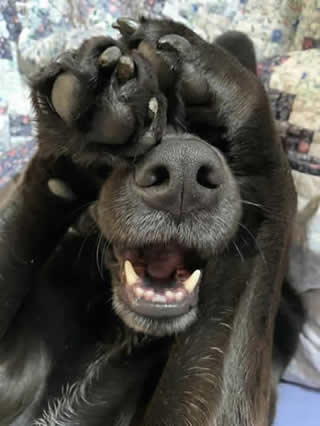 Okay, 2 pictures.
Hugs & stitches ~
Beth & all the Expo-nential stitchers at TSS