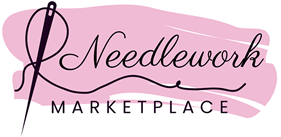 Well, if you weren't sure that we were headed towards the end of summer, this should be another indicator. It is time for the annual virtual wholesale market. It is under a new organizer this year, but the releases from lots of our favorite designers are awesome as always. I've been adding goodies as they are posted & I will continue to do that throughout the weekend ~ there are still several of our favorite designers who have not yet posted their new goodies, so be sure to check back often!
Please place your orders for anything you love when you see them ~ don't worry about submitting multiple orders, as we will combine them all together for shipping purposes. We would prefer to know what you want as soon as possible ~ this will help us order enough for everyone!
Also, as we like to do with Markets ~ whether virtual or IRL (in real life, if you're not up on all the lingo...I wasn't, I will admit) ~ you get to decide when you want to spend your rewards. Here's how it works ~
SPEND: we will apply a 20% discount directly to your Market order. No Frequent Stitcher points will be accumulated, but you will get an immediate savings.
SAVE: no discount will be applied on your Market order, BUT you will accumulate 25% of your purchase to use in October (kinda like a Gift Certificate!). You will also accumulate your regular Frequent Stitcher points.
So let us know in the comment section whether you're a SPENDer or a SAVer! If we don't hear from you, we will assume you want to SPEND!
A few more notes. As I have posted items, I have tried to also post the supplies called for. However, do not feel limited to what is posted. For instance, LOTS of designers are stitching on 40ct linen these days (YIKES!!). I love the way things look on 40ct...but my eyes don't love stitching on 40ct! So I have become very happy & okay stitching on 32ct (sometimes 36...). I try to give alternates, but I have been rushing thru trying to post as much as possible as quickly as possible & I haven't taken time to post alternates this time around. PLEASE feel free to note in the comment section if you would like something different (whether it's different fabric, or you prefer silk threads or just DMC or anything else). Don't be limited by what someone else used!
OKAY! Let's get to the good stuff!!!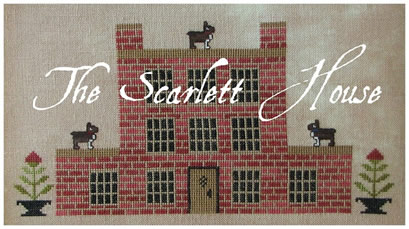 Tanya from Scarlett House is one of my personal favorite designers! I love her style, but even more, I love how much she loves her pups. You will generally see a doggy or 2 in her original designs, and she also manages to find & reproduce old samplers with a dog tucked away here or there! I will also say that her original samplers usually contain verses that speak directly to a stitcher's soul today.
A Sampler for All Seasons - No matter your favorite season, there's never a wrong season for stitching. The pincushion is backed with an alphabet design.
Canine Quotes - This is the first in a new series & I AM HERE FOR IT!!!
Alistair - What a pretty boy! Adapted from an antique sampler!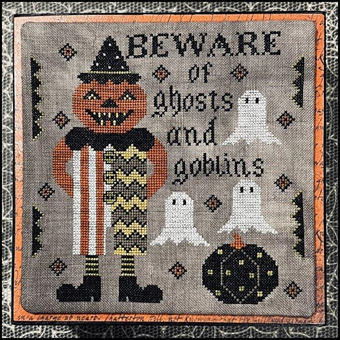 Ghosts and Goblins - I think this is a fun combo of old & new. Super cute!
Sarah Barnes - This is a lovely floral motif sampler, adpated from an antique.
Betsy Jewett - A sweet sampler reproduction. Not sure I could have designed & stitched this at 11 years old!
Ann Chilton - I love the border on this one (also the colors are lovely).
Scarlet Berries - adapted from an antique sampler, it's charted as an unsigned undated sampler, giving you the opportunity to personalize it with your family initials.
Judy's style continues to enchant after many years of stitching fun. I love that she stitches some things tiny (over 1 thread) & then "normal" (over 2 threads or on aida). One of the things that is always fun is seeing how many things you can identify in her designs!
A-Round Britain - I LOVE this! I love finding the double-decker bus, the phone box, London Bridge, the umbrellas (!), the crown...what do YOU see?
Bluebird of Happiness - I gotta say, this is a gorgeous sampler!! It is an original, but it was inspired by the one right next to it!
Hannah's Bluebird Sampler - This small (95 x 96) sampler proves that you don't have to be the biggest to be beautiful!! This is a reproduction of an antique sampler.
The following designs are charming stocking ornaments! You'll notice that Judy stitches most of them twice: usually over 1 thread on 28ct, & again over 2 on 32ct (which would be the equivalent of stitching on 16ct). No matter what fabric you choose, these designs look darling on anything!
Danish Stocking - This was inspired by designs seen on Scandinavian sweaters. I love this.
Bristol Stocking - Inspired by the well-loved samplers of the girls who were residents of the Bristol Orphanage. They were always stitched in red threads.
Sampler Stocking - This is a fun little stocking featuring so many typical sampler motifs! Love the pup on this!
Stitcher's Stocking - Now how fun is this? Stitch this up for your tree, or make one to give to your stitching friend!

Diane's style ~ which she perfectly describes as "folksical"...whimsical folkart ~ is appealing in oh so many ways! Her creativity ~ both in verses & images ~ is delightful! I would encourage you to read them out loud because sometimes you don't get it until you hear it! She NEVER disappoints!
Autumn's Wardrobe - I really don't know what I love more: the lovely verse or the beautiful vignette. Glad I don't have to choose.
Vincent Vein Gogh - How freakin' cute is this??
Home With You - This is a great design to make for a new couple (including if you are half the couple!).
Greatest Catch - For everyone who is looking for something to stitch for their special guy, this is cool! Also, if you sweetie loves to fish, this is perfect!
Don't Quit Your Daydream - Awesome advice. And I love that there are 2 versions!
Spruce It Up - LOVE this!!!
4 totally fun designs! My only question is which one to go with first (although, I think it'll be the Sea one...).
Sampler of the Sea - Yep, this will go directly into my stash! I love that whale. Honestly, she picked fun motifs that aren't your typical beach goodies.
Skating Santa Stocking - Oh wow! This stocking is really cool!
Stardust - A great tombstone design.
Twisted Pumpkin - This is just plain fun!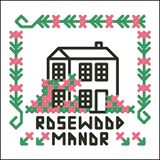 Karen continues to create eye-catching designs. One of my most favorite parts of her leaflets is the fact that she gives
Rosie Rhapsody - A lovely 2 color sampler. This just proves you don't have to have 50 colors to create something beautiful! If these aren't your colors, you can choose 2 of your own favorites!
Creation III - Now this is lovely as is, but it is a fantastic source of motifs & borders to CREATE your own thing. Karen is very encouraging of stitchers to do their own thing. Every leaflet includes several ideas aside from just the main design.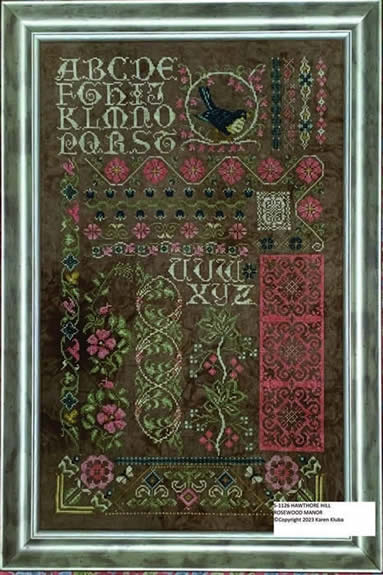 Hawthorne Hill - This sampler is gorgeous. Having said that, I personally am not in love with this fabric. HOWEVER, I know I can change that up & still create a beautiful sampler. Don't be afraid to make changes!!
Dreaming of Autumn Leaves - A perfect design for Autumn stitching!
Lebanon House Sampler - Oh how I love this design! A fantastic verse that reminds me of my favorite gardener, my grandmother.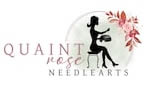 Quaint Rose Needlearts is a "new to us" designer! She has been selling her designs on Etsy for a while, but has now made them available to shops & we are THRILLED! She has a nice combination of samplers & other fun & whimsical designs. I'm posting her newest items here, but I'm going to add her previously designed pieces as well, so check back!
Inspired by Nature - 3 gorgeous designs! I love the big sampler that ~ YES ~ is stitched on 2 separate pieces of linen that are then attached together! HOWEVER, if you don't feel the joy of that (!), you can stitch the whole thing on 1 piece of fabric. If you do want to stitch on 2 pieces, they MUST be the same count!
Josephine & Anne 1867 - I love this sampler ~ it's DIFFERENT from what we're used to seeing. These 2 friends were French & we don't know which one stitched this, but I think it's really neat. I think that bouquet in the center is just really fun & different!
Margaret Hull 1872 - If you're a fan of elegant birds, this is the sampler for you. I have no idea what kind of bird it is, but it's definitely elegant!
Sweet to the Soul - I LOVE the border on this (hilariously, Therese said, "I like everything except that border").
Pumpkin Urn - Yep, it's another one stitched on 2 fabrics, but again, you don't have to. Also, you could JUST stitch the top part if you wanted.
Reindeer Stables - OMG!! How stinkin' cute is this???? I love this SO MUCH!!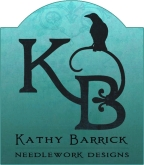 Kathy continues to delight us with her creations ~ whether they're samplers or ~ in this group ~ Halloween!! Tracy's already picked out a couple that she wants stitched as models!
Haunted - YES! Both charts are included in this leaflet. I was gonna try & give you a short synopsis of what Kathy said, but my brain just couldn't make it happen. So here's her explanation: "Sometimes when I'm designing, I'm shocked at how large a piece turns out to be. It's not intentional, but just kind of happens. That was the case with Haunted. It seemed to grow larger and larger all by itself! So I consolidated the design bit and got it down to a more reasonable size. Then I decided I should do another version using my favoirte parts of the original. At one point I decided to do another smaller version with the tree as the focal, but I couldn' tseem to make that one work well. So there are two included with this pattern!"
I love hearing about these design processes!
Come on In - This is just a flat out fun Halloween design! Tracy has claimed the first chart out of the box for a model.
Tis Near Halloween - A favorite Halloween verse, it's absolutely darling the way she's designed this!
Good Intentions Revisited - Love this verse!!! And I like that she's showing this 2 ways ~ running out of wall space? Finish it as a drum. Not a fan of drums? Frame it! I am partial to the colors in the framed piece.

Tracy's designs appeal to those of us who love symmetry as much as beauty. Her new goodies are no exception.
Clouds over Vierlande - "This modern take on the traditional German-style Vierlanden sampler replaces clouds for crowns on the alphabet section & adds a tiny landscape. Bright colors throughout the original motifs make for a cheer and fresh unusual piece." I definitely couldn't say it better! I do really love the little landscape section!
Rangoli Lace - This beauty is "inspired by the geometric symmetrical designs that have been decorating thresholds in India for centuries. The rangoli represents the happiness, positivity and liveliness of a household, and is intended to welcom the goddess of wealth and good luck. Unlike the Indian folk art counterparts made with powdered stone, rice or sand and are swept up at the end of the day, this stitched tribute will last to be passed down as an heirloom." Love the description of this ~ makes me NEED it even more.
Wildflowers - I don't know what I like best: the colors or the design? Glad I don't have to pick!
Assembly Required - Bwahaha!! This one cracks me up! Wouldn't this be fun to stitch for someone studying orthopedics?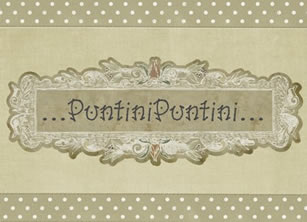 Paola's designs & handmade buttons & pins are whimsically enchanting! She is another of the booming designer base in Italy & we are loving it! Her "When I Think of Halloween" was made into a model at the shop & it has become an instant favorite, so we know these will as well.
Autumn Friends - This is absolutely adorable! The little fox is a cutie, even that snail is cute, but that hedgehog button?? The best!! The button comes with the chart, but the pinset is separate, so you can add them or not.
Moonlight Owl - Another sweet design that includes the button!
Hope, Love, Happiness - What a lovely Christmas design ~ and hey, one I could probably finish! Maybe.
Sparkle and Shine - Darling! Such a fun design!
Autumn Trio - Won't these be lovely in a dough bowl or one of those tiered trays? Add a little pumpkin spice potpourri & it's just right.
Christmas Trio - More fun little bowl fillers! Each one is darling on its own!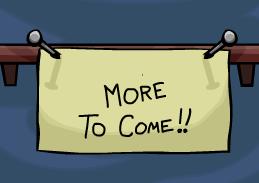 There is so much more to come, but I wanted to send this starter pack out for you to dip your toes in! I'm working on the next newsletter, and if you want to browse everything I've posted so far (which is way more than I've put in this newsletter) you can click here..
I was trying my best to get a newsletter off on Thursday afternoon, but I got the most wonderful unexpected surprise! I have a good friend & sorority sister who has battling a brain tumor for almost a year now. She has really been thru it. On Thursday, the front door opened & someone asked if Beth was here & of course I started to say "Yeah that's me" and then I looked up & saw Jennie coming thru the door with her sister-in-law who lives in Bryn Mawr. To say I was beside myself would be to seriously understate things! The newsletter was forgotten for the rest of the day. It was an absolute joy to spend time with someone who I haven't seen in FOREVER, and also someone about whom I've worried for a while now. While she's definitely still battling, she's also DEFINITELY still the same crazy girl from school & Delta Gamma.
I hope if you have the opportunity to spend time with someone you know and love, you skip the work & be with that person!
And I'd also like to say that while social media can be the bane of my existence at times, and honestly I'm personally only active on FaceBook, I will always be eternally grateful for that avenue of reconnecting with so very many friends ~ mainly from college, but also from other parts of my life. And while I don't NECESSARILY consider myself the "typical" sorority girl, I do treasure my deep friendships with those girls. And while we are all in our late 50's/early 60's, we're still totally ridiculously fun when we "get together" on FB.
So thank you for indulging me the extra day ~ while I love all y'all & wanted to get this into your inbox ASAP, I will always prioritize people over work, even over stitching!!!
Keep your eyes on your inbox, because the next newsletter should be coming soon!
Hugs & stitches ~
Beth & all the virtual marketeers at TSS