Well. We've arrived at Christmas week. In this long, strange trip that is 2020, time is elastic ~ it feels as is we've been on "pause" since March 15, and also you blink & holy cow it's Christmas! I think it goes without saying that our holidays will be VERY DIFFERENT this year (although, this 16-decade long year has made "different" the new normal...). We all hope & pray that all y'all have a beautiful ~ and SAFE ~ Christmas & New Years.
In addition to the holidays (!), as you know we are moving the shop! We had plans to get a good chunk of the office moved last Thursday...and then, we got more snow than we got in the last 2 years combined. Plus ice & sleet. *sigh*
Fortunately, we had already announced we would be closed after December 23rd, in order to give us time to get all our treasures moved. And that is important.
PLEASE READ THIS CAREFULLY:
We will be open Tuesday, December 22nd & Wednesday, December 23rd, from 10AM to 3PM. After that WE WILL BE CLOSED! We will reopen AT OUR NEW LOCATION (click here for all the Moving info) in mid-January. We do not have a firm date yet ~ we will keep you informed as we go! We will be eager to reopen as soon as possible, but we are not going to kill ourselves to speed things up ~ we're old enough & wise enough (HA!) to know that this will only cause anxiety & more messes. So stay in touch with us by checking the website (www.strawberrysampler.com) & our Facebook page. My hope is to post lots of pictures & videos while we're moving ~ so you can share in the craziness!
More important info:
If you are waiting for an order to arrive that was being shipped, we are not shipping anything else until after the first of the year. There are 2 reasons for this: 1 - we now need to concentrate on getting the shop moved; & 2 - the USPS is absolutely overwhelmed. We have all seen photos of the sorting & distribution centers with aisles upon aisles of rolling bins of unsorted mail. In some places, there is literally no room to unload the tractor trailors filled with more mail. We personally know that things we have shipped have taken over a week to travel from our shop to Philadelphia ~ it's a 2o miles...I could walk there faster. And those are the things we can track. Forget about the things that simply went first class mail ~ envelopes, small packages, etc. UPS & FedEx? Hopefully you know by now that they are in high gear delivering vaccines ~ during their busiest time of year, on top of which, the volume of people shopping online is up over 50%. So in order to keep your order from getting hung up in the processing, & also to do a small part in lessening the overload, we are going to hold orders for a week or so. We hope you understand ~ again, not to continue to repeat myself but 2020 is unlike any other time. If you had things that you ordered for Christmas, hopefully you can make the best of it & hey, celebrate again when the package arrives! Another Christmas! Woohoo! Who wouldn't like to extend the fun? Most of all, we appreciate ~ more than words can ever say ~ your understanding & patience with us. We are comforted & buoyed daily ~ DAILY ~ by your amazingly kind words & your wonderful understanding & support. I had mentioned part of this on FaceBook, and got a few snarky comments ~ interestingly from people who have never shopped with us ~ and I was humbled at the response from YOU, our wonderful stitching family, your words of patience & emphasis of kindness to these folks. Kindness is not just for your family/friends/people you know. That should be a given. Real kindness is when you show compassion for people you never meet ~ such as the employees at USPS.
On the topic of kindness & patience:
Please keep EVERYONE who is affected by COVID in your heart. I will NOT entertain anyone who asserts this is "a hoax", or "just the flu". I will not. This is not a hoax or the flu. I have tried to not say anything controversial about this, but in the last month, as this virus skyrockets ~ don't take my word for it, check INDEPENDENT medical statements ~ several things have happened & I AM going to stand up & speak out.
Several members of our TSS family ~ both co-workers & stitchers ~ have lost members of their families to COVID. And our hearts ache for them. Each story is unique & heartbreaking. I have had people in the shop opining on the veracity ~ or lack thereof ~ of this virus, at the same time as someone who has lost someone very important to them. I can't stand by while another person relives their own personal tragedy by listening to someone else stating that it doesn't even exist.
In addition to that, there are SEVERAL ~ in fact, more than several ~ of our local stitching family who are intimately involved in healthcare, either as doctors & nurses & other medical personnel, or on a peripheral basis as either hospital adminstrators, people who work in long-term care facilities & more. They all have said that this season has been a nightmare.
Keep in mind, this doesn't just impact people who've contracted COVID ~ people who have any emergent issues, such as stroke, heart attack, accident, etc ~ are impacted. Many people are scared to go to the hospital because of COVID. But they can't NOT go.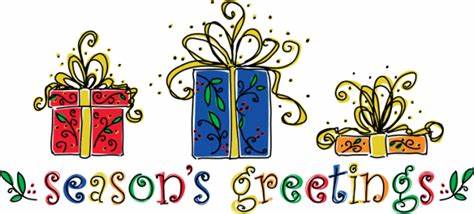 I know a lot of this newsletter was heavy & not the normal cross stitch newsletter. I'm sure there are some folks who are thinking "just stay in your lane". I am working on a "regular" yipyap newsletter (aren't I always??) which I'll finish in the next day or so. But I want you to know that YOU are important to us: not simply as a customer or a stitcher, but as a friend. We care about what is happening that affects your world. We know lots of you won't get to see your kids or grandkids or parents this Christmas ~ we won't either. I haven't seen my best friend, who lives a mile away, since early summer. We talk & text, but we haven't been together. I miss hanging out at her house, sharing a bottle (or so) of wine, playing with the pups, and doing nothing.
But we will all get thru all of this ~ COVID, economy problems...and more specifically, our move! The one good thing about this year is boy have I learned (again!) to not sweat the small stuff. Focus on what's vital. Take care of those close to you. Love the ones you're with.
On that note, I'll share my happy weekend story. I had planned to go to the shop to work on stuff on Saturday & Sunday. On Friday, I was texting with the boys (my nephews). They were getting ready to go to Boston for Christmas ~ Jay's family is there & they are having a family memorial service for Abby. So I had asked the boys to stop by on Saturday so I could see them before they left. On Saturday, Chris texted me, "Antie, I'm not doing anything right now. If I come over, can we make cookies?" YES! YES, YES, YES! So he came over, & we started working on cookies. He says, "Can we make more than 1 batch?". Chris, we ALWAYS make a double batch ~ single batches are for beginners! "No, can we make another double batch?" Um, sure. "Good. Because each batch usually makes about 8 or 9 dozen ~ and that's not much". He gets that from ME. So we made 2 double batches of cookies, Jimmy came over to tell us (ONCE AGAIN) that we'd have a lot more cookies if we'd stop eating the dough (Pfft, like that's gonna happen!). We were also watching the UNC~Kentucky basketball game (go Tarheels!). I asked them if they were planning to watch the Penn State game later on. They both gave me "that face" ~ you know the one...the one that says, "Ugh, it's so pitiful how clueless you are". And they BOTH strongly informed me that "Duh, the season is over! This week is Championship Week." Me: But Ohio State isn't playing Michigan, it can't be Championship Week. The faces again. Jimmy: "Antie! It's CHAMPIONSHIP WEEK. Not Rivalry Week." Oops, my bad. So I reiterated that I was sure that I heard Penn State had a game that night & that I even heard the pregame show started at 5:00. Faces again. Maybe they meant basketball? Sure Antie, whatever. So, I let it go. We finished the cookies, then we all had dinner together later. I went back to my house & I walk in and lo & behold, WHAT is on TV? That's right! The Penn State FOOTBALL game! So I whipped out my phone & took a picture of the TV screen & texted it to both of them (because I am not above rubbing their noses in my wins!!). My moral victory of the week. I still got it.
Did any of y'all see the conjunction of Saturn & Jupiter tonight? We couldn't see it here because of cloud cover. So bummed. It certainly resonated with me that on the darkest, longest night of the year (in the Northern Hemisphere) that we saw a bright star in the sky. So much like what the Magi saw some 2,000 plus years ago, as they traveled to find the Christ Child.
Sometimes we need that reminder to look up. Take the focus off yourself, your daily challenges, the problems looming on the horizon. Look up, look around. See other people. Have compassion for them ~ you have no idea what they're dealing with. Holding the door at Wawa may be the best thing that happens to them. Be kind.
No matter your beliefs, everything boils down to that: be kind. I saw something interesting the other day.
"Buddha was not a Buddhist.
Jesus was not a Christian.
Mohammed was not a Muslim.
They were teachers who taught love."
Be kind.
Hugs & stitches ~
Beth & all the movers & shakers at TSS