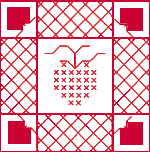 Our Products
New Goodies
Online Catalog

Our Shop
Newsletter

Detailed Item Information
---
Item Name:
2021Stitch-Along: Fruits of Plenty - MFE
Category:
2020 Stitching
Sub-Category:
11/13/20
Item Number:
price for all 12 charts
Price:
$25.00
Size:
251 x 382

please tell us in the comment section what color fabric you would like (antique white? lambswool?). Same with fibers ~ let us know what color, or colors, you would like.
---