And here we are 23 days after this crazy countdown started, I'm writing the last countdown newsletter of 2019! I'f you're not ready for Christmas by now, I'd suggest you just sit back & enjoy the day. What I would NOT suggest is going to the grocery store! I went on Monday <shudder> ~ it was amateur day! Once again, spouses were off work & decided to do shopping together. SHOOT ME! It's immediately obvious who has never been in a grocery store before ~ they meander, they wander off, they stop RIGHT IN THE MIDDLE of the already too small aisles, they run into friends & stop & talk RIGHT IN THE MIDDLE of the aisles.... Then I went to the smaller grocery, and once again, AMATEURS! "Where do I get a number?" Um, honey, there's no line, no numbers here, as soon as one of the 3 guys helps us, you're up. She just couldn't grasp the concept. *sigh*
Today, because it's Christmas Eve, our feature is ....
CHRISTMAS!
All Christmas goodies are 20% off. So, now is a great time to get a head start on Christmas 2020! Or 2021...Christmas comes every year! As always, I'll get ya started with a few choice little bits, but you know there's so much more out there. So take a peek in Santa's bag & get yourself a few treats!
Tidings of Great Joy - from La~D~Da. By far, one of my most favorite Christmas designs.
His Name Shall Be Called - from Carousel Charts. So wonderful.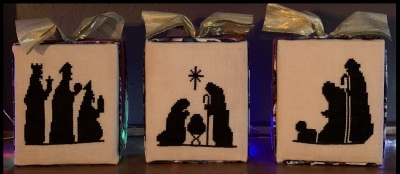 Christmas Blessings - from Needle Bling. This is lovely! Wouldn't this be perfect for setting on your mantel?
Candy Cane Lane - from With Thy Needle & Thread. I just love this little band sampler.
Fa-la-la-la-Lane - from Little Stitch Girl. LOVE LOVE LOVE this new design & new designer!
Christmas Time - from Abby Rose. LOVE the house in this one!
Bringing Christmas - from Kathy Barrick. Needless to say, this is one of my faves! Such a cute puppa & kitteh!
Coverlet Christmas - from Scarlett House. This is such a cozy sampler!
Fresh Cut Christmas Trees - from Country Cottage. I think this is awesome for Christmas decorating.

Ho Ho Ho - from Stitch N Needs. That reindeer has the cutest face!
Tea Ball Ornaments - from Heartstring Samplery. I think these are so original & creative.
Ewe's Caroling - from Twin Peak Primitives. What a cute trio.
Scandinavian Christmas - from Les Petits Croix de Lucie. I just love all the different Nordic features.
Scandinavian Christmas Sampler - from Modern Folk Embroidery. Ohmygoodness, another of my all-time favorites! Jacob's designs are so popular, thanks to the modern, yet traditional designs!
Poinsettia Manor - from Samplers NotForgotten. That border!! That roof! The doggy! Kimberly always has designs that I love.
Christmas Cards - from Drawn Thread. HOUSES! I think each of these designs is wonderful by itself, but I love all 4 of them together as well.
Quilt Sampler IX - from Linda Myers. Such a fabulous design.
Peace on Earth: Songbird's Garden - from Cottage Garden. How cool is that bird?
I Hear the Bells - from Hands On. I love these vintage colors.
Happy Woolidays - from Puntini Puntini. Cute little buttons just complete the fun piece!
Holly Berry Basket - from Lucy Beam. This is a fun little design ~ and while you can totally identify the holly leaves, I think you could leave this out all year.
Merry Christmas Sampler - from La~D~Da. Gosh this is a lovely design.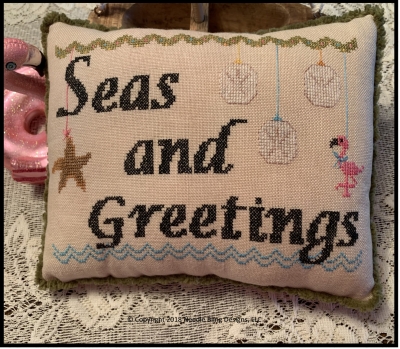 Seas and Greetings - from Needle Bling. Decided to end on this cute happy thought! Makes me smile!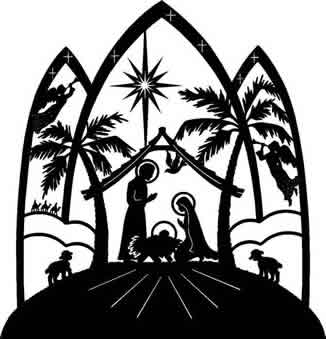 As you prepare to celebrate the greatest gift of all, take time to appreciate all the gifts you have all around you ~ gifts that cannot be purchased in a store. Whether it's family, friends, health, security or even time, those are all gifts. And while it's so fun to open presents & eat tasty food, you don't look back & say, "oh the turkey was so good! That was my favorite part!" At least, I hope not.
At the shop, our greatest gift is the time we spend with y'all. Sounds hokey, I know, but but at the end of the day, none of us says, "Oh, I'm so glad so-and-so came in & spent money". We love seeing what you're stitching on, we have such fun helping you pick out something new, change fabric or colors, get a new stitcher started. We love meeting your new pups, seeing pics of your grandkids, watching your children learn to stitch (& pass us by in about 2 projects). And we appreciate you sharing your sorrows with us as well ~ we are honored that you feel comfortable enough with us to tell us those things. We hope we can provide a little bit of solace & an escape for a moment.
Currently, I am thankful for the gift of no snow!! Also, the Flyers and Eagles have made our city a happy place for all of us sports fans (currently, I am watching the Flyers kick some New York backsides!).
Below are a couple pics of my favorite gift, every day!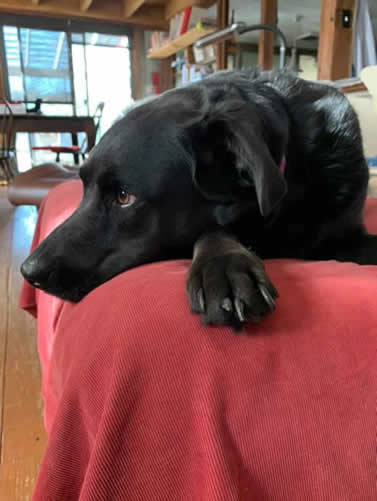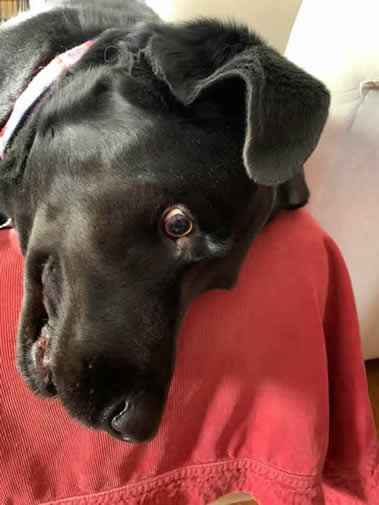 So we wish you a Merry Christmas! Take time for yourself during this busy time to look around at the gifts around you. And never doubt that you are a gift to us.
Hugs & stitches ~
Beth & all the lambs at TSS