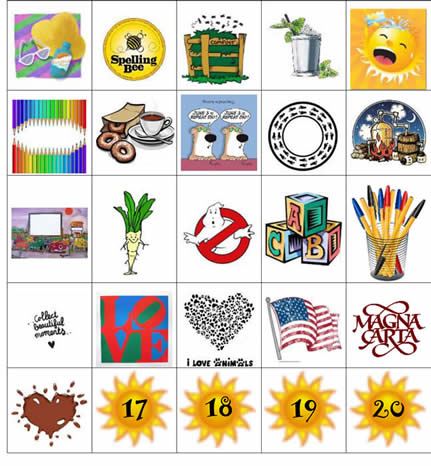 It's June 16th...do you know where your FUDGE is??
Today is another one of those days with less than awesome choices, but you know we're good at making those obscure connections. Plus, hello, fudge! So, where ARE we going with this? W're not going chocolate, or ice cream or treats... I tried to make it about "fudging" your mistakes, but I couldn't get there... AND THEN, I went to the clip art (at least I could find images...) & it hit me: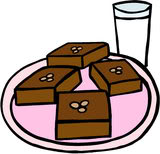 You can't have just 1 bite!
Or, if you can, I don't understand you.
So on June 16th, you're getting
a second bite.
When we had "Repeat Day", I thought it would be a flop. Turns out, y'all loved getting to find that "one thing" you forgot. So, we're doing it again. You get a 2nd bite of the treats SINCE REPEAT DAY! That's right, everything featured since June 4th is yours for the taking AGAIN.
Now, don't worry if you can't find your newsletters because I'll recap it here for ya. As always, if you find something that fits a category, according to you, as long as you can make that connection you win! And you see how we can tie the strangest things together, so tell us a story, entertain us!! We might even steal your idea for another time!
Let's go!
June 4th ~ Go Barefoot Day = all My Big Toe Designs
Great timing ~ these 4 brand new designs just arrived!
An Anchor for the Soul - This verse from Hebrews 6:19 is wonderful (you know how I love anchors), and so pretty too.
Chicken Crazy - Hmm...pretty sure my coop is full!
Share Laughter - I love this series of designs & this might be my favorite so far. The others include: Choose Joy, Love Completely, Cherish Friends, Embrace Moments. All the colors coordinate nicely as well.
Quaker Endurance - I do love this verse. And this Quaker series is so popular.
June 5th ~ Moonshine Day = any design with a moon or stars
Winter Glow - from Mill Hill. One of the newest winter kits, this is beautiful!
Good Night Sleep Tight - from Fairy Wool in the Wood. Looks like only one of them is catching some zzz's!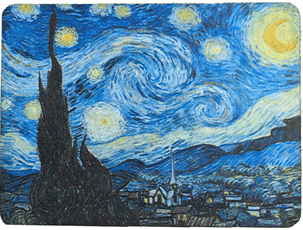 NeedleMinder: Starry Starry Night - from Kelmscott. Remember, there are great things in the accessories too ~ it's not just about the designs!
June 6th ~ Drive In Day = anything related to the side of a barn (wow, THAT was a stretch...)
Alpaca Farm - from Blue Flower. Aaawww...how cute!!
Sunflower Barn - from Needle Bling. I LOVE this barn!
June 7th ~ Horseradish Day = any design with a horse in it
Autumn Harvest Sampler - from Kathy Barrick. So many great things in this sampler!
Gettysburg Sampler - from Chessie & Me. I LOVE the verse in this: "Liberty is the only thing you cannot have unless you are willing to give it to others".
June 8th ~ Ghostbusters Day = all Halloween designs
Witches' Brew Pub - from Waxing Moon. OMG, I love that "Drink up, Witches!"
Let's Be Magical - from Imaginating. LOVE this! So much to see in this crystal ball!
Scary Apothecary: Coffin Paint - from Hands On. "After-Lifetime Warranty".
Scary Apothecary: Cackle Lozenges - from Hands On. "Shriek Well".
Scary Apothecary: Cauldron Cleaner - from Hands On. "With Enhanced SPELL CHECK". This one took me a minute...
June 9th ~ Toy Day = anything having to do with children or childhood
Dare to Stand Out - from Cross Stitch Wonders. Love all the colors in this cutie!
Pirate Birth Sampler - from Imaginating. Adorable!!
June 10th ~ Ballpoint Pen Day = stitching accessories
Threadkeep: Vive la Rose - from Kelmscott. What a BEAUTIFUL image of that stunning window. So grateful that it was spared in the fire.
Joji Scissors - from Kelmscott. I really like these long handled scissors.
Threadkeep: Alice - from Kelmscott. I'm late, I'm late!
Threadkeep: Henry's 5th Queen - from Kelmscott. Hmm...this would make her Catherine Howard ~ the 2nd to lose her head.
Threadkeep: Pinkie - from Kelmscott. So lovely!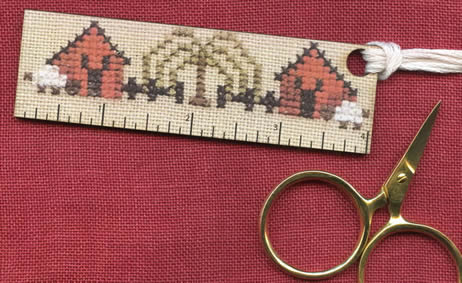 Sheep Rule - from Kelmscott. So cute! I think I'd make this a scissor fob.
June 11th ~ Make Life Beautiful = fabric & fibers (excluding DMC)
Fibers - any & all fibers except DMC.
Fabrics - all fabrics!
June 12th ~ Loving Day = Weddings & lovey dovey stuff
I Love You More than Yesterday - from Lindy Stitches. "Yesterday you got on my nerves".
14 Two Hearts One Love - from Rovaris. Just the thing for your Valentine!
June 13th ~ Social Petworking Month = all pet-related things (yes, even snakes)
BINGO - from Cross Stitch Wonders. Is that just the cutest face??
Mini Watercolour Hummingbird - from Artecy. What a beauty.
June 14th ~ Flag Day = everything patriotic
Merry Making Mini: Land of the Free - from Heart in Hand. Brand new! Just right for a quick star-spangled ornament.
Merry Making Mini: Home of the Brave - from Heart in Hand. Cute little design! Hang it from your patriotic wreath.
Stars & Stripes kit - from Mill Hill. How cool is this? I love the color on color texture!
Land of the Free kit - from Mill Hill. A wonderful design.
Home of the Brave kit - from Mill Hill. Gorgeous eagle.
Life, Liberty kit - from Mill Hill. This might be my favorite!
June 15th ~ Magna Carta Day = anything from a non-American Designer
Coupe d'Ete - from TraLaLa. I LOVE this!! I get the first one!
Rosy - from TraLaLa. So pretty!!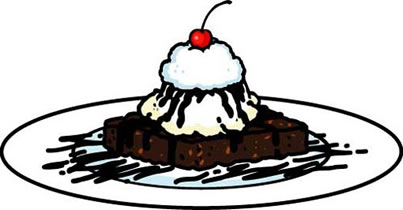 Never a bad day to have fudge! Along with some ice cream, hot fudge sauce, whipped cream & a cherry on top!
So go back for a second helping (or a third...). Again, don't be limited by what you see here.
Hugs & stitches ~
Beth & all the fudgecicles at TSS