Countdown to Christmas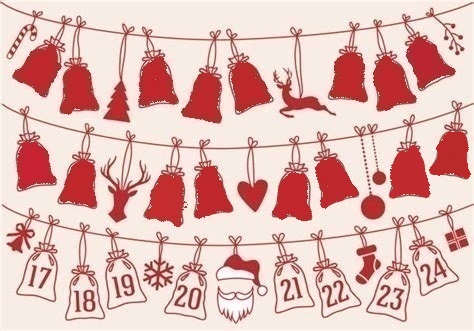 December 17th ~ I honestly can't believe how fast this month is going.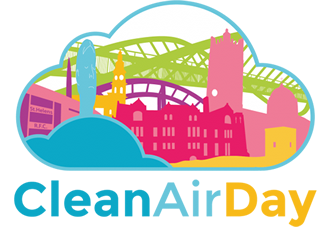 Here's a day we desperately need to celebrate. While other days come & go, make us laugh, or even just roll our eyes, this one should be a priority every day. One of the best ways of keeping the air clean & ensuring that future generations can enjoy it, is to continue to nurture trees & plants...they're the things that keep us breathing the oxygen we need!
Sooooo...to celebrate Clean Air Day, anything to do with the forest is 20% off. Trees, animals & whatever you can show me is found in a forest.
There are so many things that fit this category! Don't limited by what I feature here ~ there are far too many goodies to show you. You'll have to do some adventuring on your own!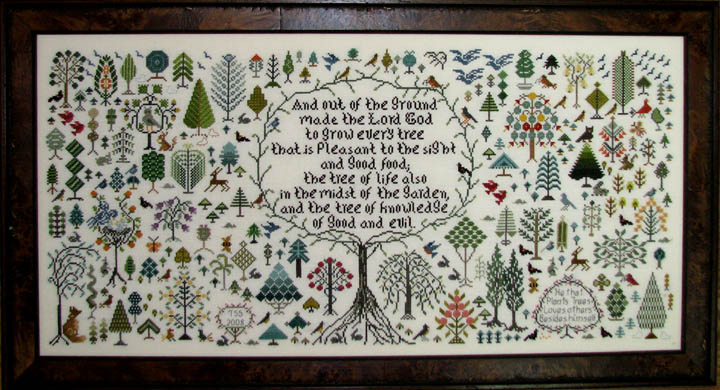 And A Forest Grew - from Rosewood Manor. You can celebrate today without a forest!
Wildflower Woodland Quaker - from Tempting Tangles. A brand new design & the timing couldn't be better!
Dog's Declaration - from Ink Circles. Another new release that fits perfectly with today's theme!
Hurt Not the Earth - from Plum Street. I thought this perfectly fit in with Clean Air Day.
Festive Little Fobs: Woodland Edition - from Heartstring Samplery. Jam-packed with forest friends!
christmas in the Forest - from Madame Chantilly. I love this group of forest friends!
Vintage Animal Sampler - from Jeannette Douglas. So many fun forest animals.
Music Amongst the Trees Sampler - from Samplers NotForgotten. The forest is filled with songs in the air.
Courage Deer Heart - from Kathy Barrick. Love this sampler ~ I'm just hoping those 2 gals don't have to get inside those houses....
Friends of the Hart - from Plum Street. All these critters look so happy to be out in the forest.
Athene Noctua (Athena's Owl) - from Ink Circles. This motif is adapted from ancient Egyptian artifacts. So cool!
Winter in the Forest - from Just Nan. This is such a lovely, almost elegant design. I love the snowflakes.
Forests of Sumatra - from Ink Circles. I am so enamored with this design. I can tell I'm going to have to start stitching it soon.
Frosty Forest Series - from Country Cottage. This is such a fun wintry series, with lots of frosty forest friends.
Welcome to the Forest Series - from Country Cottage. More forest friends, but in much less chilly surroundings.
Tall Trees Coverlet Pincushion - from Threadwork Primitives. The taller the trees, the better the air.
Quaker Fox - from Workbasket. This is such a gorgeous fox ~ this one's already in Molly's stash.
Winter Snow Owl - from Blackberry Lane. The amount of detail she gets in her designs is amazing. And amazingly beautiful.
Starlight - from Madame Chantilly. In the forest, you don't need fancy lights or ornaments.
Autumn Gifts - from Plum Street. I love this design. Every time I see it, I notice something different!
Sheltering Tree: Winter - from Annie Beez. It looks like these foxes are doing a dance around the tree!
Christmas Portrait - from Madame Chantilly. There was never a lovelier portrait anywhere ~ just adorable.
Candy Cane Wishes - from Brenda Gervais, With Thy Needle & Thread. Gorgeous greens from the forest.
Forest Flower - from Ink Circles. I love the colors in this one.
Paisley Owl - from Shannon Christine. This owl is so pretty he could almost be a peacock.
Treetops - from CM Designs. If you squint, this does indeed look like a view of a forest from above.
Fragments in Time, Fox - from Summer House Stitche Workes. This guy looks like he's in a hurry!
Fragments in Time, Deer - from summer House Stitche Workes. I love the folk art look of this.
Noah's Christmas Ark VI, Ravens & Deer - from Plum Street. Even tho these ravens are on the ark, they'd be just as at home in the forest or gliding thru the air.
Winter Fox - from Pineberry Lane. A great prim design.
Deer Friends - from Plum Street. These deer are gorgeous!
Yosemite Santa - from Mill Hill. There's no better place to lose yourself out in nature than Yosemite.
Yellowstone Santa - from Mill Hill. This Santa is sure to be happy out enjoying the beauty of Yellowstone.
Remember, it's not just designs! I've popped in a few fibers to get your brain looking that direction too!
Deep Forest - from Sampler Threads.
Forest Glade - from Sampler Threads.
There are quite a few more fibers, but I'm out of space!
There are lots of designs out there with air, forest & clean outdoors. If you can "sell it" you might just get what you want.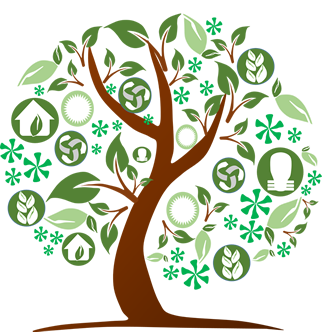 I have a confession: I've had a tough time with this newsletter today. No specific reason, just a grey day. Let me just say that this newsletter is all thanks to Tracy ~ she pulled charts, made lists & did all the work except the yipyap. And then as I approached this particular theme, I was discouraged by the direction our country has taken as far as the environment & choosing to value big money over clean air or clean water or even protecting green space. And no, I'm not blaming any one person ~ no one in Washington seems willing to work together for anyone's best interests, except their own longevity.
So then, after going & watching the boys' basketball games (I'll only get 1 more year...), I came home to buckle down. I flipped on the TV, realizing it was still another hour plus until the Eagles game (still watching it....), and noticed that one of my favorite movies was on: The Sound of Music! This was bound to help, right? Nope. This is the first time I've REALLY watched some of the subtexts of this, regarding Germany annexing Austria & how a family had to make the choice to leave their homeland and walk across the border to get to safety & asylum. Sound familiar? Lucky for them, there was no Border Patrol in the Alps ready to deny them a chance at a life beyond what we now know was horrific tyranny & genocide. For the first time, I ended up crying thru The Sound of Music.
The good news is, I flipped back to the Eagles game & they're winning. So far. Still 2 minutes left ~ anything could happen.
So I extend my apologies for not being able to write the way I like too. Don't worry ~ this too shall pass, right? I'm gonna wrap this up & get it on its way, head to bed & start over tomorrow.
Hugs & stitches ~
Beth & all the earth's children at TSS