Countdown to Summer!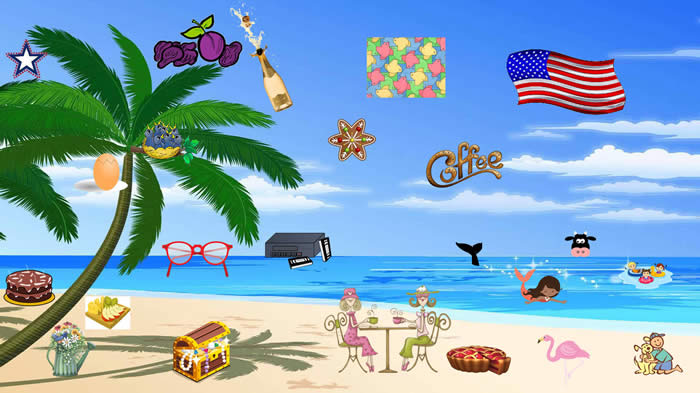 HOT HOT HOT!! Oh yes it is! So we must be. Almost. There. I don't know about you, but I'm ready to kiss spring good-bye & get to the good stuff!
And isn't that convenient?
June 19th is World Kissing Day!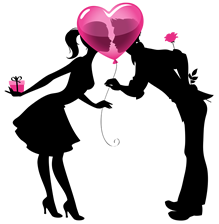 Wondering where the kiss is on the beach? I spy a puppy giving LOTS of kisses! So, for June 19th, we're celebrating giving & receiving kisses! Hmmm...
Who is it that we kiss? Well, there's weddings, of course. And babies. AND DOGS.
SO, ON THE 19TH, ANY KISS RECEIVERS OR KISSING EVENTS ARE 20% OFF!
I know this is a little wacky, but I'll get you started. And remember, if you can covince me that a design is applicable, we'll give it to ya! But you may have to work for it.
Butterflies Wedding Sampler - from Stoney Creek. I think this is such an elegant wedding sampler!
Birds & Words Wedding Sampler - from Riverdrift House. Yep! Kisses right there in the center!
Marriage of Minds - from Drawn Thread. One of our favorite wedding samplers.
A Hundred Ways - from Plum Street. There are always kisses in a Jane Austen book!
Love of Two Hearts - from Long Dog. Another beauty from Long Dog!
Love Notes - from Shepherd's Bush. Remember when you passed notes ~ of any kind! ~ in class?
Oggi Spossi (Just Married) - from Madame Chantilly. I think this is DARLING!!! So so fun!
The Wedding - from My Big Toe Designs. This is a fabulous sampler ~ only 2 colors, so you can personalize it.
Let's Flamingle - from Imaginating. There's definitely some kissing going on here...
Winter White - from Renato Parolin. Nothing but kissing going on here...must be the snow.
Seashell Wedding Heart - from Imaginating. This is sooooo pretty!
Let's Marry by the Sea - from Imaginating. What fun this is!
Baby Stork & White - from Bent Creek. Now you might wanna kiss that stork for dropping off this bundle of joy!
Pocket Card: Love You 2 the Moon - from Amy Bruecken. Definitely kissing the baby!
Sweet Dreams - from Sue Hillis. A very sweet prayer for a sweet baby!
Child's Joy - from Sue Hillis. Let them be small ~ and love them all.
Sweet Baby - from Sue Hillis. One of our favorite designs for those kissable baby boys!
Announcement - from Moira Blackburn. Even the angels drop kisses on sweet babies.
Bienvenue - from Long Dog. I get lots of kisses from this sweetie!
Bless Baby - from Imaginating. Not only would I be kissing on this baby, but if all these baby critters were there, I'd be kissing them too!
Elephant Baby - from Imagingating. Elephants are some of the most affectionate animals in the wild.
Parents Love - from Samplers NotForgotten. This little girl loved her parents enough that she dedicated this sampler to them ~ and I'm positive they loved her very much!
A Present for my Sister (or mother, father, brother, friend) - from Needlework Press. All people that we freely hug & kiss!
For My Mother - by From the Heart. For most of us, this is the person who gave us our first kiss!
Famille Chats (Cat Family) - from Tra La La. Kitties are generally more affectionate amonsgt themselves, but they do sometimes bless us with their kisses!
Dearie & Darling - from Kathy Barrick. Oh my goodness, baby deer are sooo sweet & their mamas are always caring for them.
Swan Lake - from Lone Elm Lane. Has everyone read "The Ugly Duckling"? It's the love of the parent personified!
Tea for Two - from Madame Chantilly. I think there will be a sweet kiss after this tea date!
Danse de Lapins (Dance of the Rabbits) - from Tra La La. Sweet, sweet bunny rabbits!
Let's Bark - from Imaginating. THIS looks like my love bug!!
Dogs Leave Pawprints - from My Big Toe Designs. We wouldn't have it any other way!

I am currently watching the news as they talk about the children being separated from their parents along the border. I am not going to spend time spelling out how horrific this is to me. I am only going to say that these children need to be held & comforted & yes, kissed. Psychological studies have shown that there is real damage to brain development in children who are deprived of physical contact, comfort & affection. These children are being set up for long term PTSD & worse. I am trying very hard not to get political here.
So I say only to you, hug and kiss your loved ones, young & old. Since today is International Kissing Day, make a point of giving kisses to your children, your spouse, your siblings, your nieces & nephews (!), your grandchildren & grandparents, AND your furry friends who give you NOTHING but love!
Perhaps if we, one by one by one, begin showing affection to others, we can begin to change the world, one by one by one.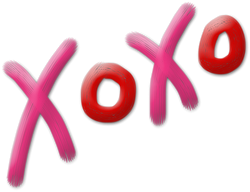 Hugs & stitches ~
Beth & all the huggers & kissers at TSS