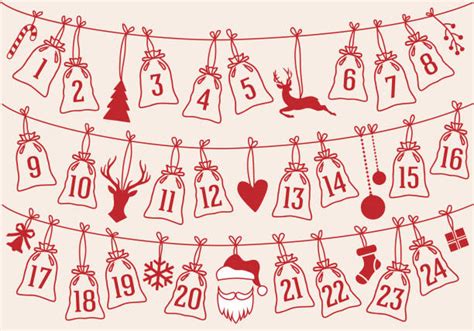 I am amazed that it is time for the next countdown!! How did that happen?? This seems to be the year for "Where did the time go?" for me: 1 of my nephews will graduate from high school, 2 friends of mine just found out they will be grandparents next spring, pumpkin spice season came & went in a flash, we totally missed summer...I could go on, but I'm guessing most of y'all feel the same way!
Anyway! Our annual Christmas Countdown is upon us. Remember last year, when I said I'm gonna get all the days laid out & newsletters done ahead of time, etc, etc? Yeah, well, this year I didn't even bother THINKING that. We did finally plot out the days this year & if you think we're reaching on some of them, let me give you a little picture of what went on that day:
Day 1: Lots of things to choose from, but very few that I can tie in to cross stitch or that I didn't already use. For example ~ National Rhubarb Vodka day...um, okay, nope, can't get here from there. So I'm reading off the list to Molly & I'm telling ya, if you think Rhubarb Vodka day was bad, just wait. It's also National Bartender's Day. Molly made it from National Bartenders Day to Fabric. Sheesh. Wanna know how that reasoning went? Okay, here it is: bartender -> beer -> hops -> grain grown in a field -> flax -> linen -> fabric. Did ya follow all that??
So as we go thru the countdown, we'll throw in some of our more outlandish (& unused) ideas ~ just for laughs. This will give you a little peek into the minds at "work" around here!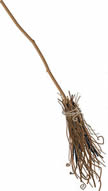 Just a little housekeeping before the Countdown begins. For some of you this will be old news, for some of you it's all new, and for everyone it's a chance to let us know how you want us to handle your orders!
There will be 24 days of specials (assuming my brain holds out). I'll send out a newsletter the night before. It may be late the night before. You can order any time during the day of the sale ~ all the way up until midnight. You can place additional orders if you find you forgot something (this never happens to me...), as long as it's still the same day & we'll combine them. PLEASE NOTE: our shopping cart does not calculate your discount (see? computers AREN'T always smarter than we are...). Don't worry ~ we'll apply your discount when we process your order.
Now, speaking of combining. This one is important, so read carefully.
Based on our VAST experience now, we realize that most everyone will order on more than 1 day. We are going to ASSUME (unless you specfically tell us differently) that you want us to wait until the countdown is over to ship all your goodies, which will save all of us on postage (added advantage: your package won't be caught up in the hysteria of Christmas shipping). IF YOU WANT SOMETHING SENT ON ITS OWN (ie, before Christmas) LET US KNOW. We'll be happy to do that ~ we just need a note in the comment section!
Also, in an effort to expedite the shipping process when the countdown is over, we are going to process your orders as you place them (not including the shipping). So, if you place orders on 10 different days, you will see 10 different charges on your card. Shipping will be charged when we are ready to ship!
Another note: for all you locals! If you want to place your order online & then pick it up, that's absolutely fine! Just put it in the comment section. If you come by the shop on any day, we will give you what we have of your orders at that moment & we'll call you when the stragglers arrive! OR, you can wait to pick everything up at once ~ and we'll let you know when your whole package is complete!
One more note (for now...). Each day, the sale will pertain to the chart/design/leaflet or specific category (fabric, accesories, fibers). However, if you order the "ingredients" for a design that's on sale that day, those will also qualify for the discount! If the ingredients are not spelled out on the page for the item, you can make a note in the comment section that you want us to kit your design(s). Now, if you just order random fabrics & fibers, those will not qualify.
Confused yet? Let's try an example:
Let's say that somehow it is Ocean day. And let's say you ordered "Wild Salt Air" plus the fabric & threads you need for that design. Let's also say you ordered a pair of reindeer scissors & some 36ct flax linen. The Wild Salt Air chart plus the fabric & floss for that chart will be 20% off. The reindeer scissors & the 36ct flax WILL NOT. Unless you can weave me a really good story about how the reindeer fly over all the oceans of the world on Christmas Eve & that the flax is actually woven from special kinds of algae grown in the depths of the sea. If you put in that much work ~ and can actually tie it in ~ we will probably throw you a bone just for the creativity!!
So get ready to count down with us!
Hugs & stitches ~
Beth & all the 'countants at TSS