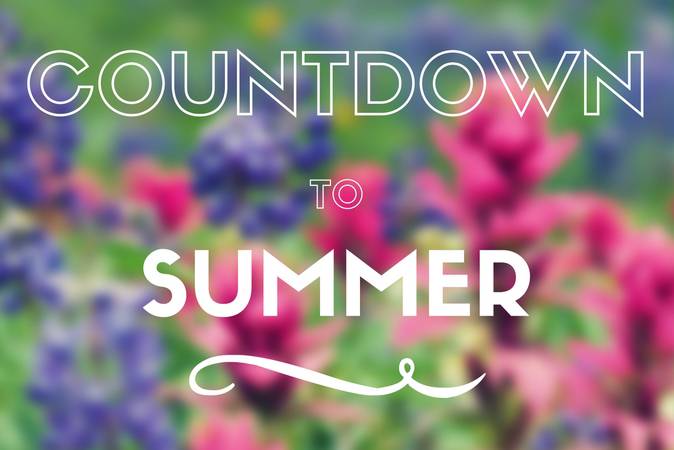 That's right gang, the COUNTDOWN TO SUMMER is just about here!!
If you were paying attention last year, then you are familiar with our countdown. For all y'all who are new (or need a refresher!), here's the scoop.
As you know, for some folks summer officially begins on Memorial Day, while others still hold out for June 21 (aka, the longest day of the year). For me, the first day of summer is the first day we hit 90 degrees (which, around here, happened 2 weeks ago...and was swiftly followed by 3 days in the 40's). So around here, we like to count down from the unofficial (Memorial Day) to the official (June 21st). And we don't just mark days off the calendar ~ where's the fun in that (well, maybe if you REALLY LIKE the smell of magic markers maybe...). Nope, we like to celebrate appropriately, so here's what's gonna happen. Each day is a day to celebrate & there is ALWAYS something to celebrate ~ starting with Memorial Day, when we will honor all of the Armed Forces by highlighting patriotic designs (they will all be discounted). Each day will be something different. Some highlights from last year include: Cotton Candy Day, Polar Bear Plunge Day, Poultry Day, Hug your Cat Day, Strawberry Moon Day...and more! This year's "days" will be equally full of fun things.
So get ready to get ready!
Hugs & Stitches ~
Beth & all the counters at TSS