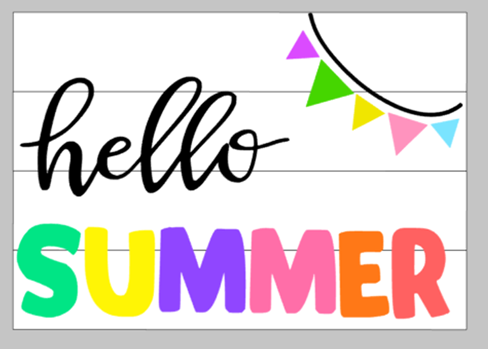 Summer is on its way! Anybody else feel like we missed last summer? I do! Sometimes I feel like we're picking up where we closed down last year. We're excited to start getting back to some of our favorite fun events. We couldn't do a countdown last year with all the uncertainty. This year, we're slowly beginning to see the light as we emerge from behind our masks, and we've decided to celebrate by bringing back our Countdown to Summer! Soooo...here's how it works.
Each day we'll be celebrating a special day ~ things like National Rotisserie Chicken Day or National Moonshine Day or Flag Day... Some are well known (like Flag Day), some not so much (National Bug Busting Day). But don't you worry ~ we'll find a fun way to bring it in to the shop!
Each day will be a different focus & the offer will only be good for that day. So you will need to check in each day to see what we're celebrating!
For all y'all who haven't participated in our Countdown before ~ and for those who have, but need a refresher ~ here is the rundown of how things work.
Each day will be a different sale ~ items will only be discounted that day. So you'll have to be sure to check in each day.
As you place your orders, we will be processing AND charging your order. We will be holding all orders until the countdown is over before we ship. That way, you will only pay shipping for 1 order, not 20! Again, though, we'll be charging your card on the day of the sale ~ think of it this way: if you were in the shop, you'd have to pay for it then ~ even if we were out of it, but you wanted to order it. So don't panic if you see a charge come thru on your statement, but you don't have your order yet.
Having said that, if you would like us to send your order as soon as we have most everything, just let us know & we will take care of it.
Also, if you're in the shop, obviously the discount applies to any goodies that are featured that day. So come on by & see us!
Hugs & stitches ~
Beth & all the summer celebrators at TSS