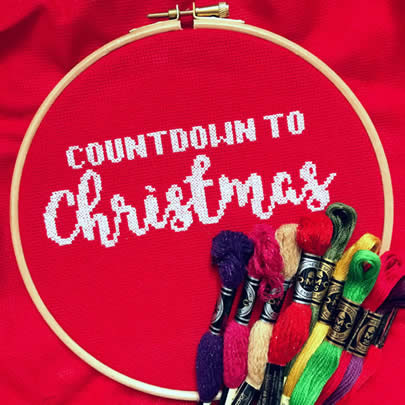 My goodness, how is it possible that we are getting ready for Christmas?? Lately, we've been talking with folks about how, the last few years have seemed to stretched out into a much longer timeframe. And yet, it seems that day to day time still flies by. How on earth does that happen? Ugh! I'm sure it has to do with ME getting OLDER! Oh well, let's just get on with it, yes?
We always enjoy our Countdown to Christmas, but as we began talking about this year's countdown, we were concerned because we are STILL dealing "supply chain" issues (supply chain is the most hated phrase of 2022 ~ according to me!). So we tossed around ideas that are fun...but different from prior years so that the frustration is lower.
Here's what this year brings our way.
Each day, there will be a drawing from the day's purchases for a gift! Some days will be BIG gifts to win, some days will be more modest.
Still confusing, right? Okay here are specifics!
One day, all purchases over $25 will go into a drawing for 25 skeins of DMC. On another day, all purchases over $50 will go into a drawing for an assortment of new charts from a favorite designer next year. One day, all purchases over $100 will go into a drawing for 20% off 1 framing piece. There will be gifts of fun accessories, fabrics, a free stitched model and so much more. Each Monday, we will collect collect purchases & all purchases that total over $100 (so if you had 2 $25 purchases & a $50 purchase) for a free Gift Certificate.
I hope everyone has fun with this little twist on our countdown! We've had loads of fun thinking of different ideas.
Hugs & stitches ~
Beth & all the counters at TSS