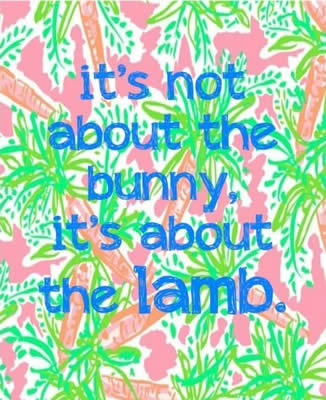 Happy Easter weekend!
Does it seem like I've been MIA for a while? Yep, it does to me too. I'd like to say I've been away on an exotic vacation...I'd actually like to have BEEN on an exotic vacation (on beautiful tropical island...), but alas, the closest I've been to exotic is wherever House Hunters International is each time I watch! And while it's finally starting to warm up here, no one's gonna confuse Chadds Ford with a tropical island...not nearly enough umbrella drinks!
Molly & I have been crazy busy staying on top of orders coming in, orders going out, orders to go in, inventory to order....sheesh, that's how you finally look up & realize it's the middle of April when you're wondering what happened to all of March! And that's JUST at the shop! Outside of work, it's been just as busy ~ Laura has finally sold her house, Molly has been up to see her folks in VT a couple times, Cindy is headed to Iceland (shudder) to go curling, and Ruthie is getting ready to FINALLY start chemo on Monday (waiting is stressful, ready to just get started already). So I thank you all for your patience with us & I ask you to keep Ruthie in your thoughts & prayers, particularly on the next 13 Mondays.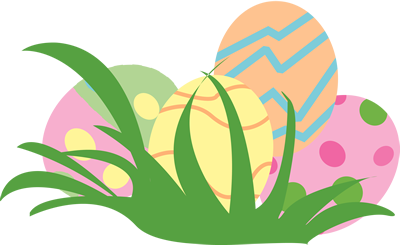 Needless to say, there have been LOTS of new things since I last managed to get a newsletter off to you! So let's get right to it, shall we??
Welcome - Spring - from Drawn Thread. LOVE Cynthia's work!! Each time she releases new designs, I'm positively giddy! Look at this lovely ~ my favorite part is the basket of Robin's eggs (closely watched by 2 protective robins!).
The Garden Gate - from Drawn Thread. I think I would just like to move into one of Cynthia's designs! This verse says, "Those who enter through this gate cone never too early nor stay too late". This is just beautiful!
My Sweet Love - from Madame Chantilly. This is darling! A cute little bunny floating by with a bouquet of flowers! LOVE!!
My Love - from Madame Chantilly. This is so pretty ~ I love her choice of fabric color & the delicate designs & floss colors!
Moutons au fil des mois Mars~Avril - from Tra La La. Sheep of the month for March & Aprll. They are so cute! In addition to being darling seasonal decorations, I think they'd be sweet in a little girl's room too!
Easter Cuties - from Tiny Modernist. We are so enamored of these "cuties" from Tiny Modernist! Love her happy colors & sweet designs!
Easter Notes - from Shepherd's Bush. The 3rd installment of Teri's Notes series is so very sweet! It's the very essence of springtime & Easter.
Sei Personaggi in Cerca de Pasqua (Six Characters in search of Easter) - from Cuore e Batticuore. Oh my goodness! Won't these be darling decorating an Easter Basket or a little springtime wreath?
Spring Animals - from Madame Chantilly. The 6 sweetest little springtime animals! Stitch them in this picture layout, or pick a few here & there! Each one has Happy Easter, in 6 different languages!
Un Casa Piccola Piccola (A Small Small House) - from Cuore e Batticuore. A cute little home design, with "home" in 6 languages ~ no matter how you say it, home is always home. Now, in addition to the sweet design, she also took the house part & created a needle book to "house" her needles! Creativity ~ I love it!
Bees Knees ~ Garden Labyrinth - from CM Designs. The newest addition to the Garden Labyrinth Collection, it focuses on bees, flowers, honeycombs & beehives!! It's perfect for summer!
Lilacs - from Misty Hill Studio. I love lilacs! Although I have discovered that I love them more outdoors than indoors ~ their scent is quite strong in an enclosed space! Don't know how they would dry, but wouldn't this make a pretty sachet?
Cape Cod Keeps - from Plum Street Samplers. LOVE LOVE LOVE these!!! Sweetly whimsical, adorably dear.
Cotton Bird - from Plum Street Samplers. How cute is this? The bird amidst the cotton bolls is darling, but you know my favorite part is the HOUSE! Wish I could figure out what my house obsession is all about....
Ocean Boulevard - from Victoria Sampler. This sums up my goal in life! A charming little brightly painted house by the ocean, watching boats sailing by & taking a daily walk with my dog! And in addition to the perfection of satisfying my life goal, the title, Ocean Boulevard, takes me directly back to my childhood spending my summer vacation at Myrtle Beach, where the main drag is....Ocean Boulevard!!!! Guess what? I get the first one!
Tulip Terrace - from Victoria Sampler. This is lovely & certainly evokes the beauty of the Netherlands, from their windmills, to their blue & white Delft pottery to the exquisite beauty of their tulips that bloom in the Spring! I love stitching Thea's designs ~ she is a master of incorporating different stitches perfectly into her design.
Jardin de Bobines - from Jardin Prive. Love this!! And my stitched garden grows much better than my flower garden!
Thoughts of Friends - from Misty Hill Studio. Sometimes we really need the thoughts of friends to get us thru. And this is a lovely reminder that we are always thinking of our friends ~ in good times & bad.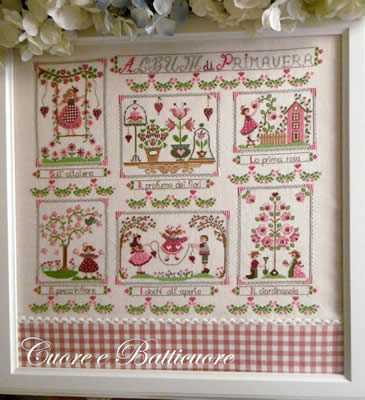 Album di Primavera - from Cuore e Batticuore. What a darling design ~ 6 sweet vignettes of springtime! I love the jumprope one & the swing!
Apple Farm - from Cuore e Batticuore. Love this ~ Apple pies always remind me of my Mamaw. Whenever we went home she would have EVERYONE'S favorite: mine was cinnamon rolls, Abby's was Apple Pie!
My Soul is Fed - from Abby Rose. Love the creativity in the finishing of this design. A lovely threadboard or threadkeep pillow! And this verse really describes every stitcher I know!
Heart in Hand Emblem - from Annie Beez. Love this very folk art design!
Quaker Bird Pinwheel - from Threadwork Primitives. GORGEOUS! A beautiful addition to your needlework basket (or basket of smalls).
Jewel of Wisdom - from Scattered Seed Samplers. Molly loves this sampler ~ the key & crown appeal to her almost as much as the pups! I love the flowers...very stylized!
Rose Sampler - from Cuore e Batticuore. This is lovely, especially for all you Rose lovers out there (Reda!). But it's not just the sampler that got my attention: she also shows you how to take the little heart motif & make a scissor pocket! Gets your creativity percolating!!
Praise - from Misty Hill Studio. I love this verse, almost as much as the motifs around the outside.
Time - from Misty Hill Studio. What a wonderful sentiment! And I love the flowers.
I Think I'll Just be Happy Today - from Abby Rose. LOVE LOVE LOVE this! You know what? Sometimes we need to be reminded to "just" be happy ~ it's not always easy.
Grande Cuore - from Renato Parolin. A new heart design from one of our Italian designers! I love that he gives you 2 options ~ multi-color or one single color. It's very interesting to see the difference in 2 approaches.
Catherine Sheppard Sampler - from Scattered Seed Samplers. LOVE this reproduction sampler! A bit of a primitive feel to it.
Band of Roses Sampler - from Cross Stitch Antiques. Wow! What a beauty! This is definitely a work of art!
Shades of Summer - fro Kustom Krafts. WOW! This is spectacular ~ all solid stitching! This is another one that I'll never finish stitching...I just want to move right in!
Anchors Aweigh - from X's and Oh's. I always love anything with an anchor & this one is prettier than most!
Battito d'Ali - from AAN. Oh my! What a stunning butterfly! I absolutely love this!
Profumo di Primavera - from AAN. TOO CUTE! This looks like my (not so) little doggie out in the spring flowers!!
Renato Parolin has released a new series that complements the "Armonie Perfette" series from last year! This one is called "Fleurs et Fruit". He has divided them up by season & we've selected a few of our favorites!
Fleurs et Fruits 1: Spring - lovely rose colors.
Fleurs et Fruits 2: Spring - Love the purple. These kinda look like iris. I wish he said what they were.
Fleurs et Fruits 4: Summer - Anemones maybe? Pretty no matter what!
Fleurs et Fruits 5: Summer - love the gold color & the different shape. Wheat? Hmm, but neither a flower or a fruit. Molly thought perhaps a stylized pineapple?
Fleurs et Fruits 6: Summer - YAY! Summer and blue!
Fleurs et Fruits 7: Autumn - Okay...plums or pomegranates? I love this guessing game!
Fleurs et Fruits 9: Autumn - I got this one!!! PUMPKIN!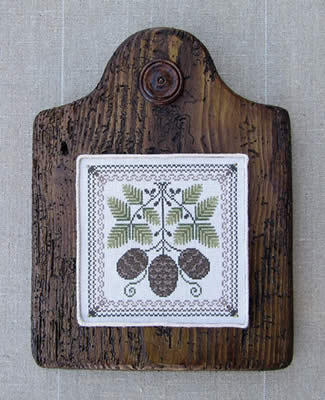 Fleurs et Fruits 10: Winter - Pinecone! I love the apparent texture on both the cones & the pine needles.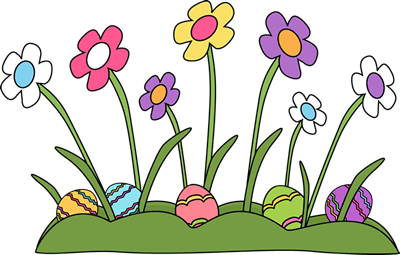 There has been quite a bit of stitching going on around here these days! And I STRONGLY ENCOURAGE you to join our Facebook Group (Strawberry Sampler Stitchin') for amazing inspiration! Sometimes there are bunches of stitchers post their Wednesday WIP's & then Friday Finishes. And other days we just can't wait until Friday to show our finishes. Not only are there some gorgeous stitching but some of the finishing ideas are awesome! In fact, if you're at all familiar with the "time" series (Halloween Time, Time to Stitch, Christmas Time, etc), the idea to finish it in an alarm clock frame came from one of our stitching family!
ANYWAY! Here's what we've finished these days!
On the Beach - from Tra La La. Okay, this design is cute enough as it is, but Mary Anne took it & put it on a mesh-type bag & it's darlin as a beach bag! Although, I would never haul my icky beach crap in it ~ way too cute!
Mermaid Fraktur - from Plum Street. LOVE this design! We changed a couple colors just to brighten it up a little. We are THRILLED with the way it turned out!
Just One More Stitch - from Little House. Who among us hasn't said or at least thought this??
Don't Look Back - from Stitchworks. Ruthie stitched this & it couldn't be more appropriate ~ for her & for EVERYONE.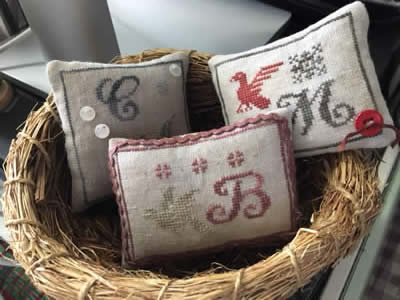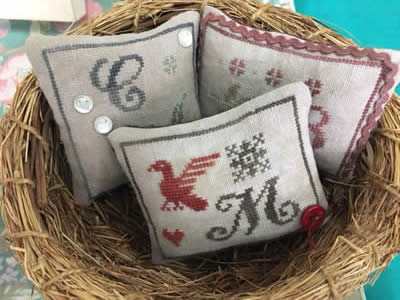 Soul Birds - from La D Da. Molly stitched these darling little pin pillows, using scraps of fabric & fibers she had left over. Mary Anne added wonderful finishing touches & they look adorable in their little nest!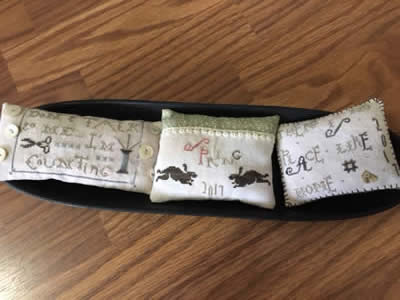 Primitive Atmospheres - from Prmitive Hare. Another group of little pinpillows that Molly stitched (again, just using leftover scraps of fabric & floss) & finished up by Mary Anne with more scraps!
A Little Baby kit - from Lizzie Kate. Okay! On the left is the original design in color & fabric. We felt it really looked like a little boy! On the right we restitched it with softer colors & made it for a little girl! Don't be afraid to shake things up!!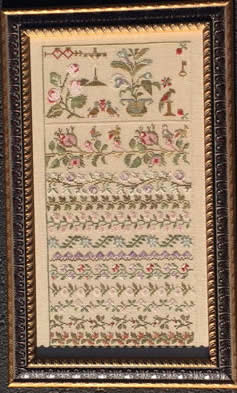 Maria Ceron Floral Band Sampler - from Lindsay Lane. LOVE this sampler!!! Meg gives you 2 choices of colorways: the original colors, determined by looking at the BACK of the original sampler, and the tapestry colors which more closely represent the face of the sampler, which is very faded from the hundred or so years!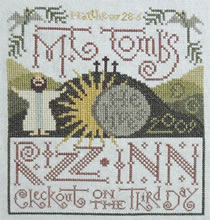 Today is Easter! And Easter means many things to many people. For me, Easter is the embodiment of promises kept. As I put at the very top of the newsletter, it's not about the bunny...it's about the Lamb. However there's nothing wrong with chocolate eggs or chocolate bunnies (or chocolate of any kind...except when you mix it with peanut butter...).
Many folks see Easter as a time of starting new or rebirth! Here in the Northern Hemisphere it always coincides with Springtime & so they seem to go together. I wonder how we would all reconcile that if we lived in the Southern Hemisphere, where Easter occurs in Autumn as things are dying. I'm sure if you lived all your life there you wouldn't even notice, but having only relatively recently been able to spend time in New Zealand, it has opened my wandering mind to think of these things! But then again, new beginnings don't follow a calendar (unless you are a flower or plant!).
I have a good friend from when I lived in Charlotte & if you're on Facebook, you've probably seen her name on any number of cross stitch pages. This week, she VERY unexpectedly lost her mother, with whom she was very close. It has been a very trying week for my friend ~ I wish I lived closer to offer help & comfort, but instead I've tried to check in with her each day, give her a place to mourn & vent. And while I always think it would be doubly hard losing a loved one around a holiday, in my own way I think Easter is the only comforting time. We all miss our loved ones when they are gone from this earth, but if you believe in the promise of Easter, you know you will see them again. That doesn't take away today's pain, but hopefully in the dark of night when we are alone with nothing to do but think, it provides some small (or large) comfort. Love ya Lorraine.
We have some new beginnings ourselves in the works. Hopefully within the next couple days I'll be sending another newsletter with all the info on it. We are both looking to support others & ask for support for ourselves. Jesus said many things, but for me, the ones that stand out are: 1) Treat others as you would like them to treat you; & 2) Judge not, lest you be judged.
So my Easter wish for you is peace, no matter where or how you find it ~ be it in Church surrounded by many, or in a garden all alone; whether you're in the company of your whole family, or whether you're surrounded by your chosen "family" of friends, or walking with your dog.
Hugs & stitches ~
Beth & all the Easter Eggs at TSS